Insurance in Republic of Cyprus is what anybody may wish to know. Maybe you are already in Cyprus, planning to go there or not. The really important and heartwarming thing is that there is always an insurance company out there that cares about other people.
Some people from the Republic of Cyprus think that taking insurance is a waste of money. Anybody who has gone through a difficult situation and got helped by an insurance will make you see some sense. Well, its possible to wait and learn the importance of insurance the hard way.
It's not advisable to wait for bad experience to know the benefits of having an insurance.  Insurance provides financial security as well as peace of mind should an unforeseen event occur. Some of the popular insurance covers in the nation include health, car, property, pet, and health.
Health Insurance in the Republic of Cyprus
Cyprus has both private and public health care for the residents. Importantly, the Ministry of Health administers public healthcare. Moreover, mandatory social services contributions and taxes finance it. It requires one to register with the General Healthcare System and choose a doctor. On the other hand, private health care helps get varied facilities as well as hospitals.
Any individual that works in Cyprus regardless of their residency or nationality, have to register for social insurance. The registration is done at the District Labour Office. Initially, two kinds of insurance existed including class A and class B in Cyprus. Unfortunately, everything changed in 2013. The new amendments abolished class B and increased the fees paid to the governmental medical institutions.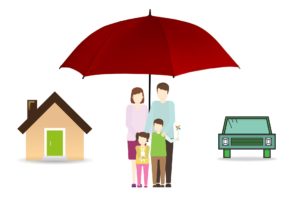 In Cyprus, payments of laboratory tests and drugs are through health stamps bought in advance. The health stamps are available in post offices and public hospitals. It means that the the, non-medical card holders may use public hospitals services. These people can do so by paying € 30.00 and €15.00 to visit a specialist and General practitioner.
Unemployment Insurance
The unemployment insurance covers insured workers working in Cyprus. The person should be between 16 to about 63 years old. However, it is extended to 65 years when the insured person does not get old age pension.
The main two conditions include:
First, having actual basic insurance equal to at least 0.50 of the insurance point and for at least 26 weeks to have elapsed since the insurance commenced
Second, having assimilated insurance equals at least 0.39 of the insurance point in the relevant contribution year.
Apart from the two, one ought to:
To register in the district social insurance as unemployed and regularly report there
Unemployed
Not get involved in any work that earns 1/12 of the basic insurable amount (€15.33) daily
Register as a job seeker and be readily available in the Public Employment Service
Have the ability of working
Have the capacity to work
The unemployment benefit is not usually paid for over 156 days in every unemployment period. The basic benefit of the applicant is 60 % of insurance points weekly value.  On the other hand, dependant 1 or the spouse gets 80% while other dependants get 100%.
Car Insurance
In Cyprus, third party insurance is mandatory for all the motor vehicle driven on the road. The insurance is regarding the authorised drivers' or insured legal liability for bodily injury or death caused to third parties. In addition, the insurance covers property damage from motor vehicle use.
The other optional car insurances are comprehensive and comprehensive insurance plus losses. The comprehensive insurance covers everything in third party insurance and loss or damage of the insured vehicle.  Besides, the insurance covers damages from theft, fire, collision of the insure, as well as vehicle collision with another car.  The comprehensive insurance plus losses from nature covers everything in comprehensive and third-party insurance as well as damage due to natural phenomenon. These phenomena include flood, earthquake, storm, and thunder.
Home Insurance
The most valuable asset for most people is home. As a result, failing to properly insure result in critical financial problem in cases of damage or theft. The home insurance covers houses and apartments to expatriate the tenants and owners. The home insurance covers the following:
Damage or loss to pedal cycles
Personal liability
Damage or loss to the building
Credit cards and personal money damage or loss
Personal possessions damage or loss
Liability as the building's occupier
Liability as the building's owner
Life Insurance
The life insurance secures one's lost income after death because of accident or illness. Moreover, life insurance enables the loved ones to continue living without struggle even after the insured's demise. The insurance is important for the Cyprians as it covers final expenses death being an emergency.  In addition, the insurance gives one the opportunity of getting coverage for terminal and chronic illnesses.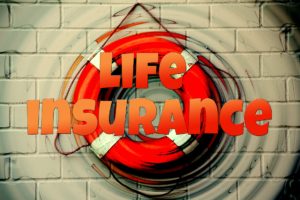 Travel Insurance
Travel insurance cover is a requirement when traveling to or out of Cyprus. The main reason is that the future is unknown and the trip do costs a huge amount of money. Thus, with travel insurance there is guarantee of getting money back in cases of trip cancellation. The travel insurance covers costs related to:
Abandoning of the trip
Legal expenses
Hospital benefit and medical expenses
Personal money, travel documents, and passport
Own baggage and belongings
One's liability and accident
Cutting short or cancelling holiday
Pet Insurance
Pets share unconditional love with owners and will never disappoint giving company when needed. It is usually devastating if anything happens to them. For instance, they may go missing, become illness, or get involved in accident. Thus, it is vital to take pet insurance to assist with vet, theft or straying fees. Other benefits of pet insurance include traveling abroad , emergency boarding, and death by illnesses or accidents.
Personal Accident Insurance
The personal accident insurance is important for business people. It ensures a steady income source if one cannot work in the future. It covers travel luggage, medical expenses, disability to work, and death depending on the insurer.
Popular insurance companies in the Republic of Cyprus
Cedar Rose Int. Services Ltd
Eurolife
Prodromou & Makriyiannis Insurance Underwriting Agencies & Consultants Ltd
Infocredit Group Limited
International Risk Solutions Insurance Broker (Europe) Ltd
Channing Lucas Insurance Brokers (Cyprus) Ltd
Besso Insurance Brokers European Services Ltd
AP Companies Global Solutions Limited
LPR Insurance Brokers Limited
Pitsas Insurances
GAP Insurance
Abbygate Insurance
Christoforos Georgiou Insurance Agents & Consultants Limited
The London P&I Insurance Company (Europe) Limited
A.B. INSURANCE CONSULTANTS LTD
Hermes Insurance Limited
NPTS Insurance Agents Sub-Agents & Consultants Ltd