To many, Stockholm clicks the mind as one busy city in Sweden where everybody keeps operating with tight schedules. This is partly true especially going by the beehive of activities that one gets to be part of at the Arlanda Central;Sweden as well as other parts of this widely acclaimed green city. But truth be told, there's lots of fun places dotting the city that any adventure seeker can retreat to. If you've never spared some time to enjoy a really exotic place in Stockholm then it's the right time to check out Glamping Stockholm areas  now.  
You'll be surprised to know that Stockholm may be so highly urbanized but has some great hideouts. It doesn't matter whether living in or just visiting Stockholm only for a short stay. At Glamping sites, you may  end up creating great memories that will keep lingering in your mind for life. 
Glamping Stockholm makes Sweden a real charm
A lot of things can be said about Sweden but many people would agree that its extraordinary. In fact, if looking for places to enjoy nature naturally then Sweden will be a perfect match. No wonder tourists come from far and wide just to sample some of these great attractions that Sweden has to offer. 
Mind you, Sweden remains a home for so many awe-inspiring natural sites, high-spirited people, and vibrant culture. You should take at least a two-day vacation in this country. You will be astonished by how cities, particularly Stockholm, have various water bodies surrounding them. 
Glamping as endorsement for Stockholm's greatness
Glamping areas  perfectly live up to uplift the image of Stockholm as a tourist magnet. It adds to the long list of places to watch out for in Stockholm including the Royal Palace at Drottningholm, Skogskyrkogården (The Woodland Cemetery), and the Birka archaeological site. 
These beautiful scenes plus many more count among the reasons that one should explore Stockholm to fully enjoy it. Truly, Glamping places are an adventure for you if you love the great outdoors where one just gets to breathe in fresh air and forget about all worries of life.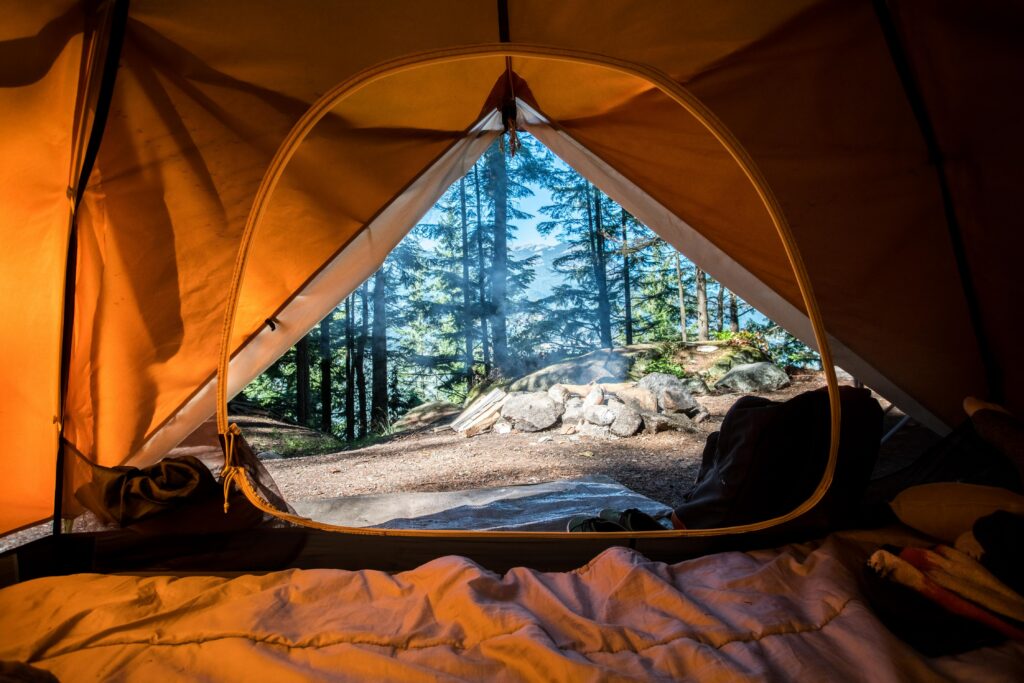 Glamping  means glamorous camping and remains a relatively novel idea in Sweden that so many may want to try out. However, some areas have bounced on the picture and settled to offer luxurious accommodations in tarpaulin tents in lovely natural environments. 
Whether you desire a seafront location in the Stockholm archipelago or want to enjoy a lake view in the Sörmland landscape, glamping in Stockholm will guarantee you amazing places. You will receive the best glamping sites to spend the night underneath the stars without encountering the struggles of marshy sandwiches or tent poles.
Glamping Stockholm sites
Stockholm is home to natural sites and beautiful views. You will have the most interesting camping activities and adventures in the city's different places. Once you can access a credit card in Sweden, you will go to these various Glamping sites in Stockholm. 
Sjöbergs retreat archipelago Glamping
If you are searching for something auxiliary rather than spending the night between the four walls of a cabin or hotel, Sjöbergs retreat archipelago is the place for you. Apart from having all the luxury you may desire, you will be close to nature at this place. With a luxury tent, you will have the comfort and privacy needed for camping. 
Located less than 100m from the sea, Sjöbergs retreat archipelago lies beautifully placed in the islands. You will sleep to the sound of the sea. Have you heard of the Spirit of the Nomad? This is where your lovely bed linen, bathrobes, hygienic products, and towels will come from. 
You will also enjoy the 2000-meter square private property with good coffee from Nespresso. With the comfortable glamping place, you will become one with nature and acquire its tranquility. 
You'll most definitely be fascinated by the attractively decorated tent. The tent has a 180cm double bed, electric heating mattress, lovely armchairs, wood burning stove, heating fan, and 230v socket, as well as a private hot tub. 
Utö- Aktiv Skärgårds
Exploring Utö, the Island of love, is the best adventure you can ever have while glamping in Stockholm. Here, as you relish the beautiful nature, you can also have a chance to appreciate nature's most amazing Swede men or women. 
Comfort is the main factor in this place, as you will be out for a cozy stay in the palatial seaside glamping tents. The glamping accommodation launched in the spring of 2020, but the place has quickly advanced to give you the best glamping adventure. 
You will have a great time in this place as you delight in every amazing offer you receive. You won't miss out on the generous wooden decks, beds specifically fabricated with hotel-grade linen, mouth-watery breakfast, soft towels, and safe drinking water. 
For breakfast, you can ask assistance to bring it to your doorstep, or you can walk up to Utö Värdshus as you watch the birds sing and enjoy the scent of wildflowers to have a buffet. You will not be able to call your stay here interesting if you do not engage in fun activities such as boat riding, team building, and hiking.
Svartsö- Logi
Camping will not be so captivating if you do not board a ferry. Svartsö- Logi will give you a chance to take the ferry, which is a 1.5 to 2 hours ride from Nybrokajen. You can also have your five-course dinner at Svartsö Krog and retire to one of four oceanfront tarpaulin tents. 
You will get that countryside feeling as you use the atmospheric lanterns, fur rugs, thick duvets, and heaters in the tent. Depending on when you get up from bed, this place will ensure you do not miss breakfast.
Fejan Canvas Hotel
On the border of the Baltic Sea, you will find the Fejan Canvas Hotel. The place offers six canvas tents, ideal for families, with beautiful sit-on platforms facing the archipelago and wood-burning stoves. 
Don't worry about breakfast because it'll be delivered to your tent every morning. From the summer of 2022, guests get dinner ingredients to cook for themselves.