Sweden has some of the most exciting places and activities worth trying as a newcomer or local. One of the common places known to many in the magical city of Stockholm is Arlanda central which even though serving as a busy transport terminus never ceases to be so amazing. Any newcomer will always get this common temptation to find some less busy corner to pose for a photo-op. Actually it's one great way to preserve a memory of Stockholm before catching your flight off from Stockholm-Arlanda Airport.  
Also read: Housing and renting in Sweden
There may be only a few if any things to be exaggerated about Sweden because a lot of things turn out to be real. For instance, Skholmn, the country's pride city boasts of having the first of its kind world's national urban park that's acclaimed as the city's lung. Honestly one never gets enough of Stockholm. 
The iconic Arlanda central accentuates the beauty of Stockholm in style
Stockholm has a space in the global map for its green signature mark and being home to the first  National City Park.. But if you think that was all that one can be proud of as a resident or guest of the city,  it also showcases the world's largest hemispherical building and then comes Arlanda Central. 
The railway station on the Arlanda line serving Stockholm's Arlanda Airport in Sweden comes across as a very busy and iconic piece of infrastructure. You can easily get your connection to the airport from Arlanda C. It will not be very difficult to access the airport since the railway station is directly stationed in the airport terminal.
Arlanda central; a place with many names 
If you enter Stockholm through the Arlanda Airport, you will have a chance to see the central station. But for a moment or even after a period of staying in the city, names will come flying all in reference to the city of Stockholm. 
You will hear names like Arlanda C while in Stockholm Sweden. It is not really a big deal that should ignite any confusion as this is the Swedish way of saying Arlanda Central. Stockholm has so much to offer and share with the rest of the world, yet there are still little-known facts about this city. To my surprise, there might even be some things that the locals are not yet aware of about Stockholm. A good example is the story of Frank Zappa.
Rushing to catch flight at the Stockholm-Arlanda Airport
Sweden remains a great country, very highly developed in almost every sector which is the main reason for high standards of living there. Almost everyone owns a car in Sweden and it is not a surprise that traffic could get crazy at times especially in rush hours. Along the Arlanda lane, most people here are always rushing to catch their flight and traffic is bound to cause lots of delays.
As smart and solution oriented as the Swedish authorities are, the design of Arlanda Central station intended to deal with the possibility of annoying traffic on roads heading to the airport. It's easy to see that the expanded operations at Arlanda Airport would require such a facility to ease commuting. 
The Popular Underground Railway Station
For someone experiencing high level technology and engineering for the first time, chances of just stopping to marvel  at the underground railway station at Arlanda central remain high. Although not the only train station in Arlanda, Arlanda C is quite an eye catcher for most travellers, locals, and visitors coming to Stockholm.
It is not just any other ordinary railway stop that you know of for it covers a whole lot of description. Talk of a railway station, an airport railway station, transport stops and transport, and the most astonishing of them all, it is an underground railway station. It is directly under the SkyCity between terminal 4 and 5. Arlanda C is 39 kms from the Stockholm Central Station and located in a 5 km long tunnel, one of the longest railway tunnels in Sweden.
On a daily basis, Arlanda Central serves up to seventy SJ company trains. If you could just monitor and watch how the Stockholm trains stop here after regular intervals. It would take you exactly 30 minutes to go from Arlanda Central Station to Stockholm City Station.
What really makes Arlanda C very popular?
Apart from being an underground railway station, Arlanda Central station is located near some very key notable places in this area. The presence of some key notable places around Arlanda C makes it much more popular as many board the train and alight at this point to access such places.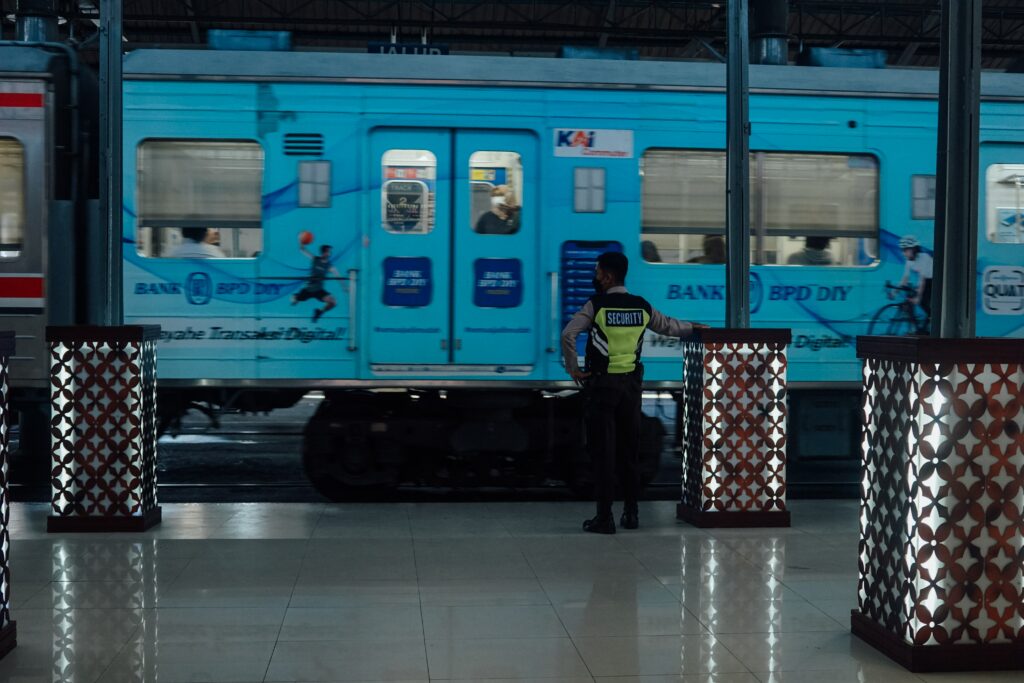 The station is served by the regional, intercity, as well as night trains operated by a government owned passenger train operator. You could also access Arlanda Central station if you are a frequent user of the Stockholm commuter rail. While you are at Arlanda C;
1. You Could Access Stockholm Arlanda Airport
Stockholm Arlanda Airport also goes by the popular name, Arlanda. This busiest airport in Stockholm which serves as the main hub for Nordic Airlines as well as international flights stand 35 km north of central Stockholm.
If you've booked a flight to visit Sweden then it's a foregone conclusion that the plane will land at Arlanda airport after which you will go through the central station yo your hotel room or other businesses. You will as a sure thing experience the country's amazingness right from the station. 
2. Arrive at Arlanda North and Arlanda South Railway Stations
Along the Arlanda line, it also connects to Arlanda North Railway station that serves the Stockholm-Arlanda Airport in Sweden. It's just one of the two stations found at the airport and also served by the Arlanda Express, the twin station being Arlanda South Station. 
You can't miss out on seeing all the three train stations at Arlanda which would add to your magnificent experience in Sweden's Stockholm. Just about 310m south of Arlanda Central Railway Station, you also have an experience of another train station here, Arlanda South Railway station. 
3. Visit the amazing facilities Around Arlanda C
From here, you can easily reach Marsta, Ekeby, and also Rosersberge. Get to experience the culture and lifestyle of people living in these localities and you may find out just how different it is. 
The localities somewhat seem plucked away from the city and with very small population sizes. It is very peaceful, quiet and one of the royal places of Sweden, especially Rosersberge which is only 8 km south of Arlanda Central Railway Station.