Denmark can sometimes feel so boring and lonely, especially for a first time expat. If possible, a newcomer to Scandinavia from tropical or near tropical climates needs to travel over Spring or Summer. At least at this time, people get lively. When it's summer in Denmark you really get to enjoy a lot of fun places like Slettestrand. All one needs to do is draw up a travel plan and begin sampling such attractive places one after another. This travel and enjoyment plan help to compensate for the deadening periods of Winter. You won't need to worry anymore about the heating systems. 
No better way to experience the acclaimed happiness in Denmark than just letting your mind off any troubles. A lot of things may cross the mind when in Denmark but a visit to Slattestrand could just trick the mind into happiness.
It's finally Summer? Hurrah!!! Out let's go and enjoy
If never been locked indoors during a chilly Winter then you may dismiss what Summer really means in Denmark. It's at such times when people really make good use of the chance to bask outside, go eating, drinking, and partying. 
If not yet sure about where exactly to go or still need an extra place for your travel list, SLettestrand could be it. One can never go wrong with this destination and those who've been there can confirm the fun and frenzy that creeps in so effortlessly at this exotic destination. 
can never miss out on the high-end fun. There are a lot of places and things holding so much of the Danish heritage and culture including art and nature. So, your summer vacation will be well packaged and complete.
Unique nature experience and an active vacation
Speaking of places to go, have you for once thought of visiting a place that can offer you a unique nature experience and an active vacation? Slettestran in Denmark has the ability to offer you a magnificent and distinct nature. Come here and get to experience the special combination of both active vacation and a beautiful nature that is so inviting. 
While enjoying your peace and quiet moment, soak into the wide sandy beach with a few pebbles. Come and enjoy your summer vacation by participating in the sunset event. Summer holidays are always a banger in Denmark with everyone heading to their favourite destination to feel the adventure. Try Slettestrand next summer holiday and it may just have you surprised at what your experience would be.
Your vacation in Slettestrand
Just at the top of Denmark's longest coastal cliff Lien, you get to meet some very fantastic points for sightseeing and having fun. One of these places is the Slettestrand recreational area with the most beautiful and varied nature that Denmark has to offer. 
Sltettestrand has some lovely sandy beaches covered with pebbles screened to low dunes. Take in a deep breath, calm down and wait to be served at the Slettestrand restaurant. Be ready to get served with some fresh homemade food. It is also a sustained and inspired food by the surrounding nature around Slettestrand.
Slettestrand, is a place that caters for the needs of all people including those who are abled differently. Access to the beach has been established for them in that they have easy access while on wheelchairs. Prams are also allowed to come close to the edge of the water. On the lively beach, there is also a closed lifeboat station, boathouse, and a boatbuilder's yard all brought together in Han Herred Havbade. 
Enjoy the outdoor environment at Slettestrand 
The outdoors at Slettestrand gives enough space for all playground activities. It is just a beautiful nature that surrounds this place to entice your being. For the lovers of nature, this is preferably your best vacation destination in summer. 
While here, you can enjoy having a trip in the horse carriage, horseback riding and trail running. If you love heights you may also try mountain biking and so much more. It is a whole vacation packed with lots of sporting activities in the large well-equipped playground and ball park.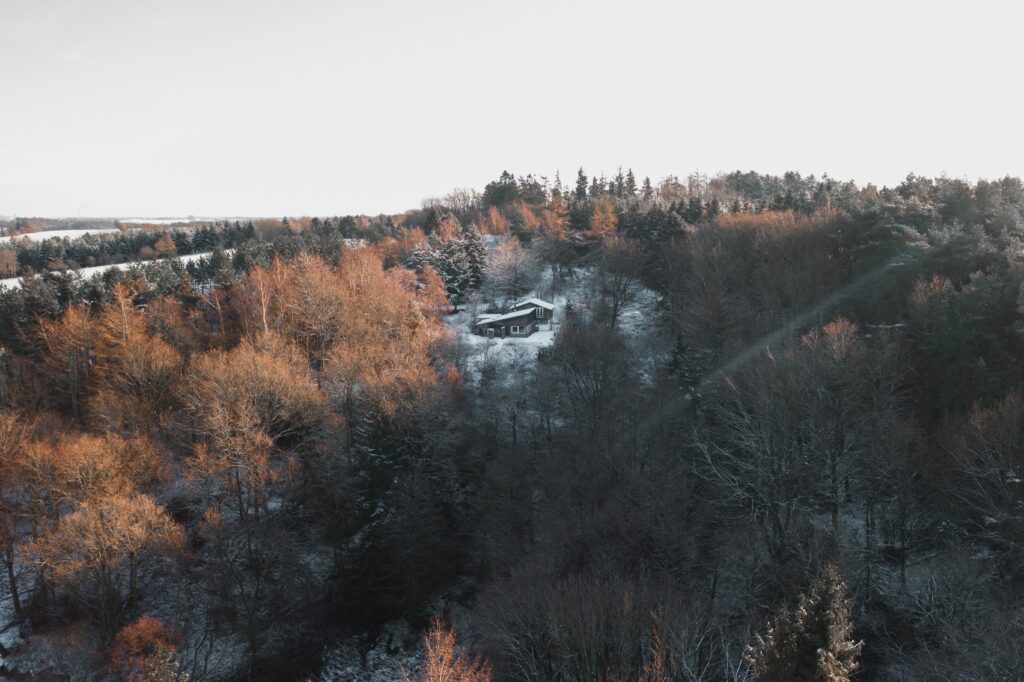 Sometimes, the weather may not be all jolly for such outdoor activities and Slettestrand will have some indoor activities ready for you. For instance, a warm water basin, an open fire lounge with games, pool, and even a training room. Yes, the good news is that all the facilities in this place are handicap-friendly. The apartments are also built to meet special needs of all the physically abled different persons.
Experience the natural gastronomy in Slettestrand
In Jutland, there are laws from 1241 that allow you to collect all that can fit into your basket. Well, you might just think of applying this law while in Slettestrand. There is sure to be a lot to collect while at Jammerbugten, Slettestrand where close to 370 edible plants are growing wild. 
At some point in life, some of these wild plants were a natural ingredient for most Danes in their kitchen. I am sure most people have forgotten how to use them given the rate at which the world has evolved.
Well, in Mad Smedjen, Slettestrand, you have the open opportunity to learn once more about nature's pantry. The cosy environment is covered with a beam ceiling, rustic wooden table, smoky smell from the wooden stoves, and lambskin. Its used for smoking and roasting everything is all that is left. Almost everything, from herbs like sweet gale and yarrow, deer, to mackerel is either roasted or smoked. 
This is what they blatantly call nature gastronomy which will give you a special food experience. While at it, you get to collect wild ingredients in nature that would help in the kitchen. Basically, your presence here is all defined by your closeness to nature while at the same time enjoying a natural great dish.
Embrace the tranquillity and Idyll at the Seaside Hotel
Slettestrand is an easy connection and a starting point towards your unique nature experience at an active vacation experience in Jammerbugten. As you get to experience the light and the dune plantations in a friendly atmosphere you have a cosy distinctive nature surrounding you. Seaside hotels in Jammerbugten are also based on traditional models. From here, you get a location with stress free places in the leveled dunes that defines luxury in tranquility. 
You have a chance of experiencing the sunsets while having your great dinner experience in style by the classic seaside hotel. It has been here and has been giving great experiences since the 1920s, however a new one got established. The new one depicts an exclusive setting coupled with an informal atmosphere.
Come to Slettestrand and get to enjoy your great holiday on the beach as the accommodations rendered here are also spectacular. Everything will just leave you all worked up for the good as you enjoy your dinner watching the sun go down in the fantastic restaurants. It is for sure a lifetime experience.