If you are an avid traveller across the world then its not possible to miss knowing Malta. Whenever Malta is mentioned, it immediately arouses the inner passion to visit this beautiful country tucked in the Mediterranean. if there is any plans you have for next Summer holiday, then probably trying out Malta will leave you with nostalgic memories firmly etched into your old age. This is by no means an exaggeration. See this picture below and be the judge.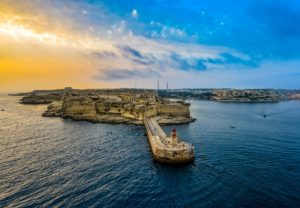 Aside from the attractiveness of Malta, there are a lot of risks
Before being carried away with the beauty that Malta has for its visitors, there is one thing to really think hard about, insurance cover while in the country. There can never be a better way to enjoy the cool ambience of Malta than when confident that in the unfortunate event that the worst happens, an reliable insurance cover has your back. The holidays in Malta just get more meaning with a properly subscribed travel insurance. Aside from travel insurance, there are a couple more risks which will generally call for attention.
To say the least, if anyone can plan for a vacation with a full premium package, insurance should not be something to ignore. Yes, you have the choice to ignore taking an insurance cover in Malta but then it can be a very expensive one. Risks never sends a notice, they just happen and come with their devastations that can set you off a lot of moment and still not recover fully.
So, are you planning to visit or live in Malta? Are you already living in Malta? Have you thought of how life will be when you pass on? Insurance is important for every Malta resident as it covers us against the uncertainties. At times, one may get sick, but there is no money to go to the hospital, and that is where the health insurance comes in. Moreover, insurance is good as it usually helps in paying the losses.
Health Insurance Malta
As compared to the other European nations such as Latvia, the health insurance in Malta is unique. Social security, or rather taxation, funds the public health system. The employees and the employers in Matavia make weekly contributions.
The patients in Malta get admission to the Maltese public hospitals. However, it only happens through the referral of a doctor. In some cases, one can be admitted in case of an emergency situation. The employed family dependants get covered for public healthcare.
The Maltese hospitals get varied services for outpatient and inpatient treatments. The medical services offered by the public medical services include rehabilitation, childbirth, pregnancy, prescriptions, specialist treatment, and hospitalization. The people from the other European nations with European Health Insurance Card (EHIC) can get free healthcare in the nation.
Apart from public healthcare, one can opt to have private healthcare. This is done by paying for the health insurance that varies from one insurance company to the other. Some of the Maltese do opt for private insurance to ensure that they get full coverage for a short waiting time, a high standard of care, and a high range of services not available in the government clinics. Moreover, there are social assistance programs for patients with chronic diseases and the low income groups.
Unemployment Insurance
In Malta, unemployment insurance is a contributory scheme, and it is paid to the individuals who lose their jobs. However, to be eligible, one should have at least 50 weeks' contributions, and about 20 of them should have been credited in the past two years before making a claim.
To qualify, one should register as a full-time job seeker at the Public Employment Services. Besides, one is entitled to 156 days of Unemployment benefit. Also, the job seeker should satisfy the tests of Social Security Contributions.
Car Insurance
Are you thinking of getting a car in Malta? Then it is important to choose three types of car insurance, including Third Party Only, Third Party Fire and Theft, and Comprehensive insurance. The third part only insurance only covers the liabilities caused to others.
On the other hand, third-party fire and theft cover the loss or damage to your car as well as liability to other individuals. The damage may be due to explosion, lightning, self-ignition, theft, fire, or even attempted theft. Lastly, in Malta, comprehensive insurance covers damage to your motor vehicle, accidental loss of your motor vehicle, or liability to other individuals.
Home Insurance
Owning a home is the best thing that any Maltese resident may dream of. However, that may not be all because, in case of an earthquake or fire, the house can be brought down, meaning one will have to start afresh. Therefore, with just a few cents, one can protect this great investment.
In Malta, the home insurance policy covers emergency services and liability to other individuals as well as home assistance. Additionally, the policy can cover damage to buildings or accidental loss of the contents of the home. Also, it can cover the damage or accidental loss of valuables and personal belongings within Malta.
It is important to note that home insurance coverage mainly depends on the company of choice. The reason is that some of the home insurance firms go as far as covering the falling trees, lightning, and collapse of radio and television. Others also cover leakage of oil or water, impact by aircraft, and smoke.
Life Insurance
Life insurance is significant to Maltese residents as it plays a role in taking care of your family in case of uncertainties. First, it helps in paying off the home mortgage as well as other debts, including student loans, credit cards, and car loans. In some cases, it is also a way of replacing the years of lost salary and offering funds for the kids' college education.
As compared to the other types of insurance, life insurance is good since the pay-outs are free. Besides, in case of the death of the breadwinner, then the dependants should not worry regarding the living expenses. Also, the life insurance in some way may cover the final expenses.
Travel Insurance
When you think of traveling to and from Malta, then taking travel insurance is the best option. The reason is that it protects a person when traveling. The other things covered in the travel insurance include loss of money and baggage and personal accident cover. Moreover, the insurance covers delayed or even missed departure, loss of passport, and the costs for emergency as well as linked expenses.
Pet Insurance
As human beings, we have to protect cats and dogs just the way we protect ourselves. Pets are members of our family as they give us love and comfort. The things covered in the pet insurance include third-party liability, benefit in case of accidental death of the pet, and veterinary treatment to treat injury and acute illness.
Legal Insurance
Legal insurance in Malta makes legal services and coverage to be more affordable. It is a good option as it gives individuals the chance of having somewhere to turn to in case they have legal issues but do not have enough money at that particular time. Therefore, it is an easier way of enhancing access to justice and law irrespective of the person who reported the case.
Popular insurance companies in Malta
Argus Insurance Company (Europe) Limited
MIB Insurance Brokers
Bonnici Insurance Agency Ltd, Malta
Citadel Insurance plc
Axeria Insurance Limited
Bavaria Reinsurance Malta Limited
Globalcapital Financial Management Limited
London & Leith Insurance PCC
Munich Re of Malta p.l.c.
Premium Insurance Company Limited
Nissan International Insurance Ltd
Fresenius Medical Care Global Insurance Ltd.