Heke hûn li seranserê cîhanê rêwîtiyek dilxwaz in wê hingê ne gengaz e ku hûn ji zanîna Maltayê bîr nekin. Kengê ku behsa Malta tê kirin, ew tavilê hewesa hundurîn radibe ku serdana vî welatê bedew ê ku di nav Deryaya Navîn de ye. Ger ji bo betlaneya Havîna pêşe tu planên we hebin, wê hingê dibe ku ceribandina Maltayê ji we re bihêle ku hûn bîranînên nostaljîk ên ku bi zexm di pîrbûna we de hatine xemilandin. Ev bi tu awayî zêdegavî nîne. Vê wêneyê jêrîn bibînin û bibin dadger.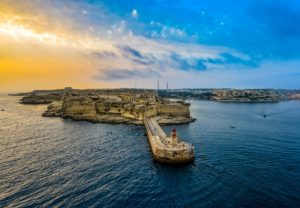 Ji bilî balkêşiya Maltayê, gelek xeter hene
Berî ku meriv bi bedewiya ku Malta ji bo mêvanên xwe heye were hilanîn, tiştek heye ku meriv bi rastî li ser bifikire, vegirtina bîmeyê dema li welêt e. Tu carî rêyek çêtir tune ku meriv ji hawîrdora xweş a Maltayê kêfxweş bibe ji dema ku pê pê bawer be ku di bûyera nebaş de ya ku ya herî xirab diqewime, pêvek bîmeyek pêbawer pişta we heye. Bûyerên li Maltayê bi bîmeyek rêwîtiyê ya bi rêkûpêk abonetkirî ve bêtir wateyek digirin. Ji bilî bîmeya rêwîtiyê, çend xetereyên din jî hene ku dê bi gelemperî balê bikişînin.
Bi kêmanî, heke kesek dikare bi pakêtek prîmanek bêkêmasî betlaneyek plansaz bike, pêdivî ye ku sîgorte ne tiştek be ku meriv paşguh bike. Erê, bijartina we heye ku hûn guh nedin girtina sîgorteya li Maltayê lê wê hingê ew dikare pir biha be. Xetere tu carî agahiyek naşîne, ew tenê diqewimin û bi wêraniyên xwe re têne ku dikare we gelek deqan bide sekinandin û dîsa jî bi tevahî sax nebe.
Ji ber vê yekê, hûn plan dikin ku biçin Maltayê an bijîn? Ma hûn berê li Malta dijîn? Ma hûn difikirin ku dema ku hûn derbas bibin jiyan dê çawa be? Bîmeya ji bo her niştecîhê Maltayê girîng e ji ber ku ew me li hember nediyariyan vedigire. Carinan dibe ku meriv nexweş bikeve, lê pere tune ku biçe nexweşxaneyê û li wir bîmeya tenduristiyê tê. Wekî din, bîme baş e ji ber ku ew bi gelemperî di dayîna windayan de dibe alîkar.
Bîmeya Tenduristiyê Malta
Li gorî neteweyên din ên Ewropî yên wekî Letonya , bîmeya tenduristiyê li Malta bêhempa ye. Ewlekariya Civakî, an bêtir bac, pergala tenduristiya gelemperî fînanse dike. Karmend û kardêrên li Matavia heftane beşdariyê dikin.
Nexweşên li Maltayê serî li nexweşxaneyên giştî yên Maltayê digirin. Lêbelê, ew tenê bi şandina bijîşkek pêk tê. Di hin rewşan de, mirov dikare di rewşek awarte de were pejirandin. Malbatên karmend ji bo lênihêrîna tenduristiya giştî têne girtin.
Nexweşxaneyên Maltayê ji bo dermankirinên derveyî û hundurîn karûbarên cihêreng werdigirin. Xizmetên bijîjkî yên ku ji hêla karûbarên bijîjkî yên giştî ve têne pêşkêş kirin rehabîlîtasyon, jidayikbûn, ducanî, reçete, dermankirina pispor, û nexweşxane hene. Kesên ji welatên din ên Ewropî yên xwedî Karta Bîmeya Tenduristiyê ya Ewropî (EHIC) dikarin li welat lênihêrîna tenduristî ya belaş bistînin.
Ji xeynî lênihêrîna tenduristiya gelemperî, meriv dikare hilbijart ku lênihêrîna tenduristiya taybetî hebe. Ev bi dayîna bîmeya tenduristiyê ya ku ji pargîdaniyek bîmeyê heya ya din diguhezîne tê kirin. Hin Malteyî sîgorteya taybet hildibijêrin da ku pê ewle bibin ku ew ji bo demek kurt a bendewariyê, standardek lênihêrînê ya bilind, û cûrbecûr karûbarên ku di klînîkên hukûmetê de peyda nabin, vegirtinek tam bistînin. Wekî din, ji bo nexweşên bi nexweşiyên kronîk û komên dahat kêm bernameyên alîkariya civakî hene .
Bîmeya bêkariyê
Li Maltayê, bîmeya bêkariyê planeke tevkariyê ye , û ji kesên ku karê xwe winda dikin re tê dayîn. Lêbelê, ji bo ku meriv jêhatî be, pêdivî ye ku meriv bi kêmî ve 50 hefte tevkariyên xwe hebin, û nêzîkê 20 ji wan divê di du salên çûyî de berî ku dozek bike were kredî kirin.
Ji bo jêhatîbûnê, pêdivî ye ku meriv li Karûbarên Karûbarên Giştî wekî kargêrek tev-time qeyd bike. Ji xeynî vê, 156 roj mafê betaliyê heye. Di heman demê de, karger divê ceribandinên Beşdariyên Ewlekariya Civakî têr bike.
Car Insurance
Ma hûn difikirin ku li Malta otomobîlek bistînin? Dûv re girîng e ku hûn sê celeb bîmeya gerîdeyê hilbijêrin, di nav de Tenê Partiya Sêyemîn, Agir û Diziya Partiya Sêyemîn, û bîmeya Berfireh. Beşa sêyemîn tenê bîme tenê berpirsiyariyên ku ji yên din re çêdibin vedigire.
Ji hêla din ve, agir û diziya sêyemîn winda an zirara gerîdeya we û her weha berpirsiyariya kesên din vedigire. Zirar dibe ku ji ber teqîn, birûskê, xwe şewitandin, dizî, agir, an jî hewildana dizînê be. Di dawiyê de, li Malta, bîmeya berfireh zirara wesayîta weya motorê, windabûna qezayê ya weya motora we, an berpirsiyariya kesên din vedigire.
Sîgorteya Malê
Xwedîkirina xaniyek çêtirîn tiştê ku her niştecîhek Maltayî dikare xewn bike ye. Lêbelê, dibe ku ew ne hemî be ji ber ku, di rewşek erdhejek an agir de, xanî dikare were hilweşandin, tê vê wateyê ku meriv neçar e ji nû ve dest pê bike. Ji ber vê yekê, tenê bi çend quruşan, mirov dikare vê veberhênana mezin biparêze.
Li Maltayê, polîtîkaya sîgorteya malê karûbarên acîl û berpirsiyariya kesên din û her weha arîkariya malê vedigire. Wekî din, polîtîka dikare zirarê li avahiyan an windabûna qezayê ya naveroka malê bigire . Di heman demê de, ew dikare zirar an windabûna qezayê ya hêja û tiştên kesane yên di hundurê Malta de veşêre.
Girîng e ku bala xwe bidinê ku vegirtina bîmeya malê bi piranî bi pargîdaniya bijartî ve girêdayî ye. Sedem jî ew e ku hinek fîrmayên bîmeya xaniyan heta ketina daran, birûskê û hilweşîna radyo û televizyonê dişopînin. Yên din jî rijandina neft an avê, bandora balafiran, û dûmanê vedigirin.
Sîgorta Jiyanê
Bîmeya jiyanê ji bo niştecîhên Malta girîng e ji ber ku ew di lênihêrîna malbata we de di rewşek nediyar de rolek dilîze. Pêşîn, ew di dayîna îpoteka xanî û hem jî deynên din, di nav de krediyên xwendekar, qertên krediyê, û deynên gerîdeyê de dibe alîkar. Di hin rewşan de, ew di heman demê de rêyek e ku meriv salên meaşê windabûyî biguhezîne û ji bo perwerdehiya zanîngehê ya zarokan drav pêşkêşî dike.
Li gorî cûreyên din ên bîmeyê, bîmeya jiyanê baş e ji ber ku drav belaş in. Ji xeynî vê, di haleta mirina nanxwarinê de, wê demê divê kesên girêdayî lêçûnên jiyanê xemsar nebin. Di heman demê de, bîmeya jiyanê bi rengek dibe ku lêçûnên dawîn vegire.
Sîgorta Rêwîtiyê
Gava ku hûn difikirin ku rêwîtiya berbi Malta û ji Maltayê bikin, wê hingê girtina bîmeya rêwîtiyê bijareya çêtirîn e. Sedem ew e ku dema rêwîtiyê mirov diparêze. Tiştên din ên ku di bîmeya rêwîtiyê de têne girtin, windakirina drav û bagaj û qezaya kesane ye . Digel vê yekê, bîme çûna dereng an jî wenda, windabûna pasaportê, û lêçûnên acîl û her weha lêçûnên girêdayî vedigire.
Bîmeya Pet
Wek mirov, divê em pisîk û kûçikan jî bi awayê ku xwe diparêzin biparêzin. Pets endamên malbata me ne ji ber ku ew hezkirin û rehetiyê didin me. Tiştên ku di bîmeya heywanan de têne girtin berpirsiyariya sêyemîn, feydeya di bûyera mirina qezayê ya heywanê de, û dermankirina veterîneriyê ji bo dermankirina birîn û nexweşiya tûj heye.
Sîgorteya Hiqûqî
Bîmeya dadrêsî li Maltayê karûbarên dadrêsî û vegirtinê erzantir dike. Ew vebijarkek baş e ji ber ku ew şansê dide kesan ku bibin cîhek ku serî lê bidin ger ku pirsgirêkên wan ên qanûnî hebin lê di wê demê taybetî de têra dravê wan nakin. Ji ber vê yekê, ew rêyek hêsantir e ji bo zêdekirina gihîştina dad û qanûnê bêyî ku kesê ku doz ragihandiye.
Pargîdaniyên bîmeyê yên populer li Malta
Pargîdaniya Bîmeya Argus (Ewropa) Limited
MIB Insurance Brokers
Bonnici Insurance Agency Ltd, Malta
Citadel Insurance plc
Axeria Insurance Limited
Bavaria Reinsurance Malta Limited
Globalcapital Financial Management Limited
London & Leith Insurance PCC
Munich Re of Malta plc
Premium Insurance Company Limited
Nissan International Insurance Ltd
Fresenius Medical Care Global Insurance Ltd.