Talk to any ambitious and level headed student out there and you'll notice that they really long to advance their education in a country that guarantees the best. Although not a popular study destination for students from English speaking countries, Denmark has over time developed curriculum for English courses at all levels to attract scholars from far and wide. But even as one proceeds on this path, it would be great to consider the possibility for a job in Denmark after graduation.
By choosing to study in a Danish university as a fellow, full time, part time, researcher, exchange student or whichever arrangement may suit your case, there's no doubt that the stay will be fruitful. But over and above the time invested studying comes the difficult question of what next after completion of study? Do you stand a chance to get a job in Denmark after graduation?
Almost every international student in any country at one time has to grapple with the question on what lies ahead after finishing their studies. Of course nobody studies exclusively for fun. Not at all. People pursue higher education to get better opportunities for career growth and chances to become experts in their specialization.
After a period of staying in Denmark and probably taking the greatest challenge of learning Danish alongside your course, the daunting challenge that comes next is the possibility of getting a job. Honestly, this can be frustrating and most students just pack up and travel back to start life afresh in their home country or elsewhere.
Thinking of working in Denmark after graduation
After working tirelessly and through sleepless nights to complete your Bachelors, masters, PhD or Postdoctoral studies in Denmark, all you need is kickstart a satisfying career. In several cases, these opportunities may be hard to come by and frustrating.
Honestly, Danish system works on a strict script and procedures that many international students find difficult. Before one breaks through to get a dream job, he or she must have done a couple of things correctly otherwise things may easily fail to fall in place. Like, you need to choose the correct course as the first thing then develop critical affiliation with industries and companies that need skills and knowledge that you have.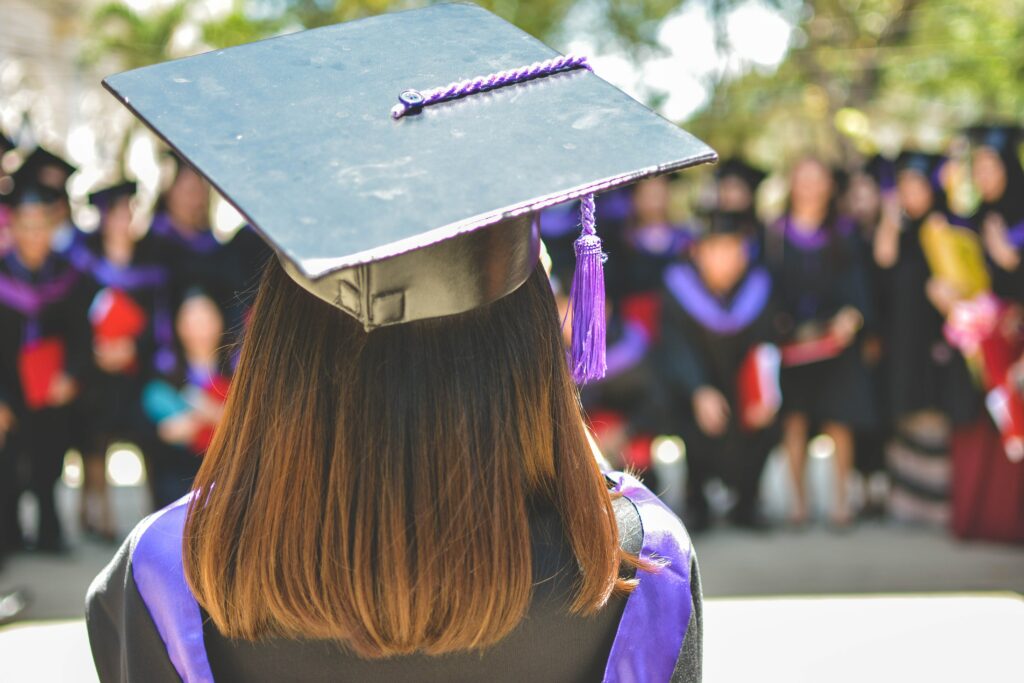 In short, so many things in a chain must be done right to make things work for you after graduation. This remains the same whether on a full scholarship or self sponsored studies. So, you have to start on the right footing by taking into account a number of factors in order to avoid regrettable decisions that may end up haunting you in your entire life.
Let's together explore some of the courses that promise to give you employment after graduating from a Danish University.
List of courses to choose from as an international student in Denmark
No doubt, there's a thrill and palpable excitement that comes with being admitted to study in Denmark. But the question many students fail to answer before embarking on their study abroad is whether they would love to stay back after graduation or they want to return home.
Believe you me, as an international student entering a new country purposely for study, the two, three or four years are long enough to create a sense of attachment to that country. By the time you finish studies, a feeling of wanting to remain behind a little longer and kickstart your career there becomes more real. So, choosing the course and making correct moves that will make you stay longer in Denmark may not be a wrong decision after all.
Study medicine and other health Science courses in Denmark
The medicine and other health sciences courses tops our list of the marketable courses in Denmark. Nearly all the Danish universities provide medical and health sciences courses taught in their well-established medical schools and equip learners with skills and knowledge of becoming specialists in their own fields.
Some of the best medical schools here include University of Copenhagen, Aarhus University and Technical University of Denmark. With correct guidance, you can pursue a Bachelor of Medicine and Bachelor of Surgery (MBBS), Nursing, Dentistry, Pharmacy, and many more.
Regardless of the university you choose to apply to, it will be challenging to obtain a degree in medicine and other health related courses. Ideally, if you are not given the correct guidance appropriately, all of the years you spend in your life studying and practicing medicine will be for nothing. Therefore, if you have already made the decision to study medicine in Denmark and cannot wait any longer, go for it wholeheartedly.
Business Management courses in Denmark
A course in this field will definitely land you into employment after graduating from a Danish university. Ideally, no one can disregard the bond between Denmark and business, and this is why the course is widely marketable. As a business manager, you will make strategic decisions about the products customers are likely to buy and establish the organizational policies that will assist staff operate in an efficient manner.
Study Engineering in Denmark
The STEM subjects, which engineering is part of, are among the top courses in Denmark that will guarantee you a job after graduation. In fact, engineers are some of the top paid people in Denmark. Like in business schools, Denmark still leads here as well in the number of engineering colleges.
In fact, University of Copenhagen, Aarhus University and Technical University of Denmark are some of the most sought after engineering schools in the entire continental Europe. With specialization such as civil, mechanical, aeronautical, and electrical engineering, you are guaranteed employment after graduation while fetching huge salaries.
Take Maths and Computer Science courses in Danish universities
This is another large piece of STEM subjects, which has been known to attract a huge number of students both native and foreign in Denmark. With the increase in digitization in Denmark, there has been a demand for good software engineers, software analysts, and systems development specialists. Computer science is among the most marketable courses that will automatically make your employer locate you. It will also give you a huge exposure to some of the top-notch employers in the world.
Best of Data Science and Statistics courses in Denmark
The study of statistics has been an in-demand course within the Danish job market. Many companies in the country now need data scientists and business analysts much more than they used to do. As a data scientist, you will be involved in finding the data and the trend of finding where the company is gaining profit. If you want to be part of this exciting career, seek an enrolment in any of the Danish universities and you will not regret your decision.
You can also check: [Highly marketable courses in Denmark]
Final take on studying in Denmark
Here, I have provided a list of courses to study in Denmark that guarantee you a job after graduation. However, it is important to be certain of the domain to which you belong and navigate it with excellence. Keep in mind that no course will promise you a job without your eagerness and hard work. Your excellence in the course you choose will further help gain an advantage over your competitors. Cheers!