Li wir bi her xwendekarek ambargo û astê re bipeyivin û hûn ê bibînin ku ew bi rastî dixwazin ku li welatek ku çêtirîn garantî dike perwerdehiya xwe pêş bixin. Her çend ji bo xwendekarên ji welatên ku bi Englishngilîzî diaxivin ne cîhek xwendinê ya populer e jî, Danîmarka bi demê re ji bo qursên Englishngilîzî di her astê de bername pêşxistiye da ku zanyarên ji dûr û dirêj bikişîne. Lê her çend meriv li ser vê rêyê bimeşe jî, dê pir baş be ku meriv îhtîmala karek li Danîmarkayê piştî mezûniyetê bihesibîne.
Bi bijartina xwendina li zanîngehek Danîmarkî wekî hevalek, tev-demjimêr, part-time, lêkolîner, xwendekarek danûstendinê an kîjan lihevhatinek dibe ku li gorî doza we be, guman tune ku mayîn dê fêkdar be. Lê di ser de û ji jor de dema ku xwendinê hatî veberhênan, pirsa dijwar tê gelo piştî qedandina xwendinê çi ye? Ma hûn şansek heye ku hûn piştî mezûnbûnê li Danîmarkayê karekî bistînin?
Hema hema her xwendekarek navneteweyî li her welatekî di yek carî de neçar e ku bi vê pirsê re rû bi rû bimîne piştî qedandina xwendina xwe. Bê guman kes tenê ji bo kêfê naxwîne. Qet. Mirov xwendina bilind dişopînin da ku ji bo mezinbûna karîgeriyê û şansên çêtir bibin pispor di pisporiya xwe de bibin pispor.
Piştî heyamek mayîna li Danîmarkayê û belkî dijwariya herî mezin a fêrbûna Danîmarkî li kêleka qursa xwe bigire, kêşeya tirsnak a ku pêşiyê tê îhtîmala bidestxistina kar e. Bi rastî, ev dikare xemgîn be û pir xwendekar tenê xwe vedigirin û vedigerin da ku ji nû ve jiyanê li welatê xwe an cîhek din dest pê bikin.
Difikirî ku piştî mezûniyetê li Danîmarkayê bixebite
Piştî xebata bêwestan û bi şevên bêxew ji bo qedandina Bachelor, master, PhD an Postdoctoral li Danîmarkayê, ya ku hûn hewce ne ev e ku hûn kariyerek têrker bidin destpêkirin. Di gelek rewşan de, dibe ku van derfetan dijwar û xemgîn bibin.
Bi rûmet, pergala Danîmarkî li ser nivîsarek hişk û prosedurên ku gelek xwendekarên navneteweyî dijwar dibînin dixebite. Berî ku yek têkeve ku karekî xewnê bigire, divê wî an wê çend tişt bi rêkûpêk kiribin, wekî din dibe ku tişt bi hêsanî nekevin cîhê xwe. Mînakî, hûn hewce ne ku qursa rast wekî tiştê yekem hilbijêrin û dûv re pêwendiya krîtîk bi pîşesazî û pargîdaniyên ku hewceyê jêhatîbûn û zanîna ku we hene pêşve bibin.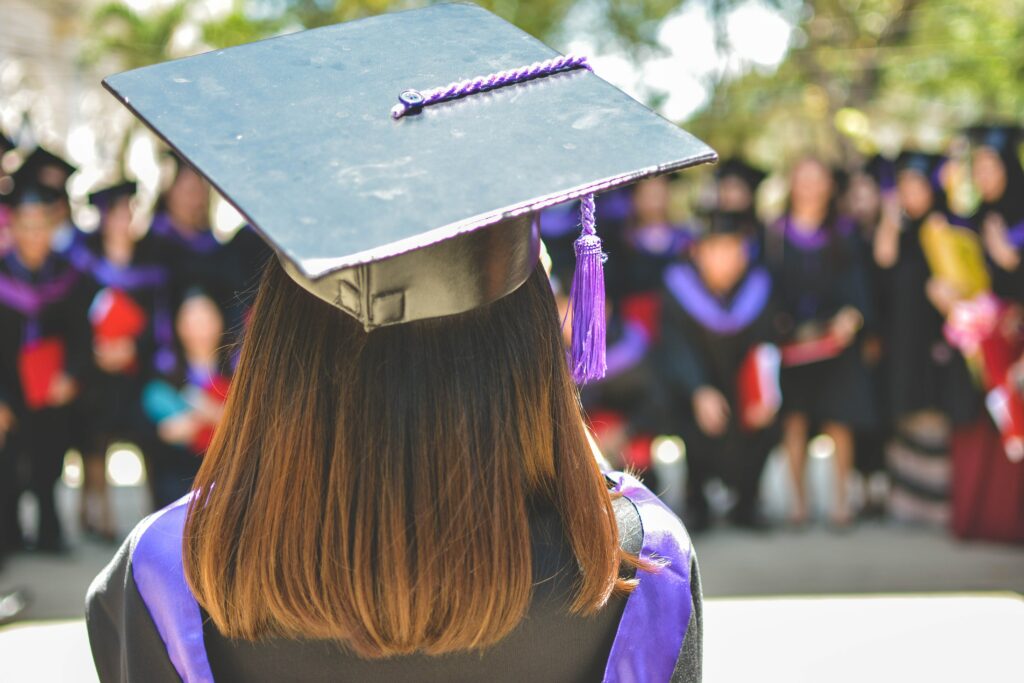 Bi kurtasî, ew qas tişt di zincîrê de divê rast werin kirin da ku piştî mezûniyetê tiştan ji we re bixebitin. Ev yeka dimîne çi li ser bûrsek bêkêmasî an jî lêkolînên xwe-sponsorkirî. Ji ber vê yekê, hûn neçar in ku li ser lingê rast dest pê bikin bi jimartina çend faktoran re ji bo ku hûn ji biryarên poşman ên ku dibe ku di tevahiya jiyana we de biqedin we dûr bigirin.
Werin em bi hev re hin qursên ku soz didin we piştî mezûnbûna Zanîngehek Danîmarkî bidin we bigerin.
Navnîşa qursên ku hûn wekî xwendekarek navneteweyî li Danîmarkayê hilbijêrin
Bê guman, heyecanek û heyecanek berbiçav heye ku bi pejirandina xwendina li Danîmarkayê tê. Lê pirsa ku gelek xwendekar berî ku dest bi xwendina xwe li derveyî welat bikin bersivê nadin ev e ku gelo ew ê hez bikin ku piştî mezûniyetê vegerin an jî ew dixwazin vegerin malê.
Ji min bawer bikin, wekî xwendekarek navneteweyî ku bi mebesta xwendinê dikeve welatek nû, du, sê an çar sal bes dirêj in ku hestek pêwendiyê bi wî welatî re çêbikin. Dema ku hûn xwendina xwe biqedînin, hestek ku hûn dixwazin hinekî li paş bimînin û li wir kariyera xwe bidin destpêkirin rasttir dibe. Ji ber vê yekê, hilbijartina qursê û kirina tevgerên rast ên ku dê we dirêjtir li Danîmarkayê bihêle dibe ku ne biryarek xelet be.
Derman û qursên din ên Zanistiya tenduristiyê li Danîmarkayê bixwînin
Kursên derman û zanistên tenduristiyê yên din di navnîşa me ya qursên bazarê yên li Danîmarkayê de serê xwe digire. Nêzîkî hemî zanîngehên Danîmarkî qursên zanistên bijîjkî û tenduristiyê yên ku li dibistanên bijîjkî yên wan ên baş-damezrandî têne fêr kirin peyda dikin û xwendekaran bi jêhatîbûn û zanîna ku bibin pispor di warên xwe de peyda dikin.
Hin dibistanên bijîjkî yên çêtirîn li vir Zanîngeha Kopenhagê, Zanîngeha Aarhus û Zanîngeha Teknîkî ya Danîmarkayê hene. Bi rêbernameya rast, hûn dikarin Bachelor of Medicine and Bachelor of Surgery (MBBS), Hemşîre, Dentistry, Pharmacy, û hêj bêtir bişopînin.
Tevî zanîngeha ku hûn hilbijêrin ku serîlêdanê bikin, ew ê dijwar be ku hûn destûrnameyek di derman û qursên din ên têkildarî tenduristiyê de bistînin. Bi îdeal, ger rêbernameya rast bi rêkûpêk ji we re neyê dayîn, hemî salên ku hûn di jiyana xwe de di xwendin û dermankirinê de derbas dikin dê ne tiştek be. Ji ber vê yekê, heke we berê biryara xwendina bijîjkî li Danîmarkayê girtiye û êdî nekaribin li bendê bin, bi dil û can biçin.
Kursên Rêveberiya Karsaziyê li Danîmarkayê
Kursek di vî warî de dê bê guman we piştî qedandina zanîngehek Danîmarkî bixe nav kar. Bi îdeal, kes nikare girêdana di navbera Danîmarka û karsaziyê de paşguh neke, û ji ber vê yekê qurs bi berfirehî bazar e. Wekî rêveberek karsaziyê, hûn ê di derheqê hilberên ku xerîdar dibe ku bikirin û polîtîkayên rêxistinî yên ku dê alîkariya karmendan bi rengek bikêrhatî tevbigerin bikin, biryarên stratejîk bidin.
Endezyariya li Danîmarkayê bixwînin
Mijarên STEM, ku endezyarî beşek jê ye, di nav qursên herî bilind ên Danîmarkayê de ne ku dê piştî mezûnbûnê karek ji we re garantî bikin. Bi rastî, endezyar li Danîmarkayê hin kesên herî payedar in. Mîna dibistanên karsaziyê, Danîmarka hîn jî li vir di hejmara kolejên endezyariyê de jî pêşeng e.
Di rastiyê de, Zanîngeha Kopenhagê, Zanîngeha Aarhus û Zanîngeha Teknîkî ya Danîmarka hin ji dibistanên endezyariyê yên herî lêgerîn li seranserê Ewrûpaya parzemînî ne. Bi pisporiya wekî endezyariya sivîl, mekanîkî, aeronautîk û elektrîkê, dema ku meaşên mezin werdigirin piştî mezûnbûnê ji we re garantî tê kirin.
Li zanîngehên Danîmarkî qursên Math û Zanistiya Komputerê bigirin
Ev parçeyek din a mezin a mijarên STEM-ê ye, ku tê zanîn ku li Danîmarkayê hejmareke mezin ji xwendekarên xwecî û biyanî dikişîne. Bi zêdebûna dîjîtalbûnê re li Danîmarkayê , daxwazek ji bo endezyarên nermalava baş, analîstên nermalavê, û pisporên pêşkeftina pergalê heye. Zanistiya komputerê di nav qursên herî bazarê de ye ku dê bixweber kardêrê we we bibîne. Di heman demê de ew ê ji we re bertekek mezin bide hin kardêrên jorîn ên cîhanê.
Li Danîmarkayê qursên Zanistî û Statîstîkê yên çêtirîn
Lêkolîna îstatîstîkê di nav bazara kar a Danîmarkî de qursek daxwazkirî ye. Gelek pargîdaniyên li welêt naha ji ya berê bêtir hewceyê zanyarên daneyê û analîstên karsaziyê ne. Wekî zanyarek daneyê, hûn ê di peydakirina daneyan û meyla dîtina ku pargîdanî li ku derê qezenc dike de beşdar bibin. Heke hûn dixwazin bibin beşek ji vê kariyera balkêş, li yek ji zanîngehên Danîmarkî li qeydkirinê bigerin û hûn ê ji biryara xwe poşman nebin.
Her weha hûn dikarin kontrol bikin: [ Li Danîmarkayê qursên pir bifroşe ]
Xwendina dawîn a li Danîmarkayê
Li vir, min navnîşek qursên xwendinê li Danîmarkayê peyda kiriye ku ji we re karek piştî mezûniyetê garantî dike. Lêbelê, girîng e ku hûn ji domaina ku hûn tê de ne diyar bin û wê bi serfirazî rêve bibin. Bînin bîra xwe ku tu qurs bêyî dilxwazî û keda we dê sozek bide we. Di qursa ku hûn hildibijêrin de jêhatîbûna we dê bêtir bibe alîkar ku li hember hevrikên xwe feydeyek bistînin. Badenoş!