In the world today having a university certificate alongside a critical skill puts us just a heartbeat away from a job. You may have seen the hope and aspiration that beams through the faces of students rising up to attend school just so that their lives get better. But as much as so many students may want to enroll and study in the best Universities in Denmark or elsewhere, the costs involved even for sustenance alone can be so high to set them back. To still keep up with childhood ambitions to get a higher education, most students from developing economies always look out to possible study scholarships in Denmark to finance their education.
Even as anyone out there longs to study in Denmark, it's necessary to know that EU students just like Danes do not need to pay tuition fees. There's also a possibility to benefit from the state education grant (SU) for upkeep while studying. So, one who needs to pay tuition fees and meet their sustenance needs must really think twice if that will allow them to match up to the situations of the fellow  students. 
It's so unlikely that a foreign fee paying student in Denmark will cope with the demands and still perform well in the classroom. The cost of living in Denmark isn't so high but still not low. So, before you embark on that tour of study in Denmark, ensure that you apply for and get a study scholarship beforehand. 
Studying in Denmark as an international student 
Denmark combines old-world Nordic elegance with an admittedly forward-thinking society.  For a long time, it consistently ranks among the world's safest, happiest, and livable countries. Attending school in Denmark puts you smack-dab in the middle of this highly established social ideal. This is based on its high standard of living, high per capita income, advanced education system, access to health care, and commitment to individual freedoms. 
Notably, Denmark  has a long history of intellectual success, which annually draws thousands of students from all over the world to study at its renowned universities. It provides free academic opportunities to students from the EU, EEA, and Switzerland. You will need to pay tuition, though, if you are from somewhere else other than these regions. Each college has distinct tuition costs, which change depending on the course of study you select.
Denmark as a beacon of academic excellence
Denmark has a long history of academic excellence, which annually draws thousands of students from all over the world to study at its renowned universities. The country's educational sphere offers free academic opportunities to students from the EU, EEA, and Switzerland. 
If you are an international student who wishes to study here, you will need to pay tuition. Noticeably, each college has distinct tuition costs, which change depending on the course of study you select. Despite the fact that international students seeking to study in Denmark must pay for their education, there are a number of scholarship opportunities to choose from.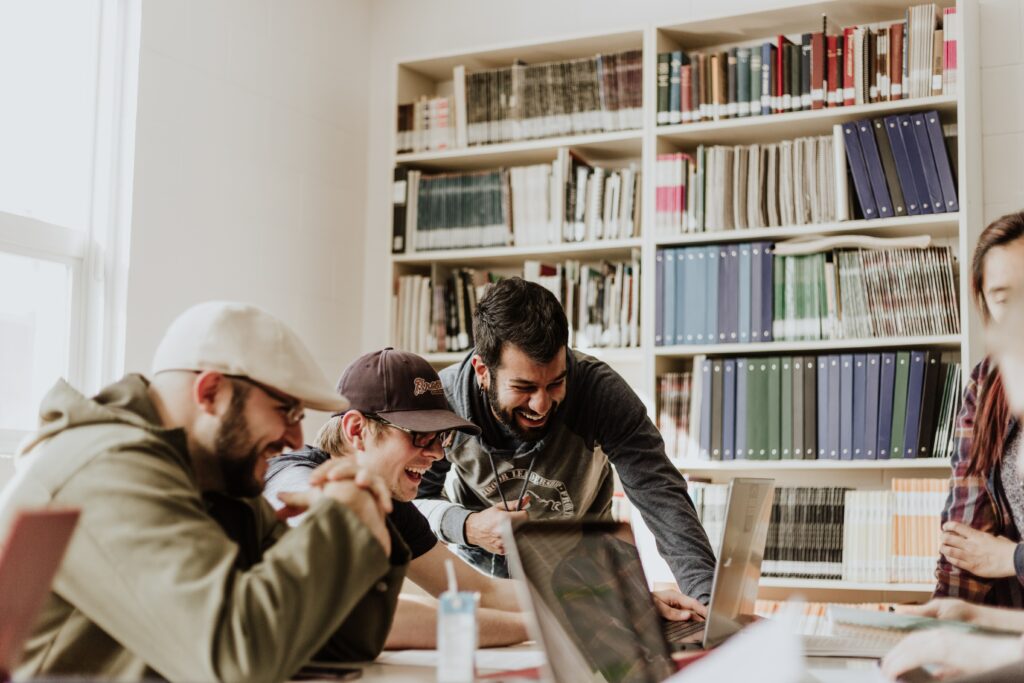 The scholarships come in handy, and may cover a number of expenses ranging from your tuition fees, accommodation, and insurances. Walk with me to learn more about some amazing scholarship opportunities that you can easily find in Denmark.
Types of Scholarship Opportunities you can find in Denmark
Danish and EU citizens are entitled to free education. Depending on the university you have been accepted to, you may have to pay a variety of costs. Life as an international student can be expensive. Fortunately, there are some scholarships available for students from outside who want to study in Denmark. They include the following:
Danish Government Scholarship
These funds are provided to Danish universities to support full-time students pursuing degrees from non-EU/EEA nations and Switzerland. If you're willing to benefit from this scholarship, you must be accepted into a full-time higher education program and have been given a temporary residence permit in Denmark for educational purposes. 
It's important to note that once these scholarships get issued to the university, they will award them to the eligible international students. The process of awarding the scholarship follows the applicant's academic achievement. Therefore, financial need may not be the yardstick to guide your award of a scholarship.
The Danish government scholarship is divided into two components and can be awarded as grants to help with living expenses or as whole or partial waivers of tuition fees. Because these universities themselves manage the scholarships, you should contact your preferred preference for further information.
The Danish State Educational Support 
If you are an overseas student who wants to study in Denmark, The Danish Education Support Agency assists you. Traditionally, only Danish citizens are often eligible for the Danish State Educational Support, or SU. 
In order to qualify for this financing as a foreign student, you must meet the requirements outlined by Danish law or EU law and submit an application for equal standing. Also, note that if you want to enjoy this scholarship as a foreign student on an equal footing with Danish nationals, you will have to follow and meet certain regulations.
Erasmus Mundus Scholarship in Denmark
The Erasmus Mundus program is one of the most sought and prestigious scholarship opportunities for many international students who want to study in Denmark. The scheme gets principal sponsorship from the European Union for the study in various masters and doctorate programs across a wide number of disciplines.
If you succeed to secure a scholarship under this scheme, you will benefit from a number of items. Notably, the scholarship covers the living costs that range from about €1100-€1200 per month, your full tuition fee, and visa costs. Your travel and health insurance also forms part of the consideration for you being issued with a residence permit in Denmark. 
You only need to have a good and verifiable bachelor's degree to be eligible for this grant. Before submitting an application for this grant, employment experience is not necessary. Provided that an applicant demonstrates a commitment to excel in the new program, low GPA records may be accommodated. If you are applying for master's programs, you will study for 1-2 academic years. On the other hand, students will study for 3 years for PhD programs.
Fully Funded Scholarships from Individual Danish Universities
From time to time, a limited number of Danish universities offer partially or fully funded scholarships for international students who would want to enroll in their various programs. These scholarships vary from one discipline to another and target distinguished students. 
Higher learning institutions such as the University of Copenhagen, Aarhus University, the University College of Northern Denmark, and The Technical University of Denmark among others have these kinds of scholarship schemes. If you are lucky enough, some scholarships will provide funding to you students with the cost of living in Denmark.
Always visit the websites of your university of choice from time to time for the updates and information on the kind of scholarships and grants that they have. Some of these scholarships come before the beginning of the academic years which makes it necessary that you know when exactly they open.
Final Takeaway
The number of exchange students, undergraduates, and research fellows attending Danish universities is on the rise. You will notice that Danish higher education institutions have a particular focus on internationalization. They provide a wide range of programs that suit foreign students.
If you want to get more information about study possibilities in Denmark, please visit the official government website to learn more. You should always endeavor to prepare your documents ahead of time. Having all documents ready helps you to effectively work around the oftentimes time-constrained scholarship openings.