There isn't any better way to experience Estonia than first having a reliable insurance cover. You, just like many other people, don't wish to keep worried about losing money in case of sickness, accident or any such misfortunes. Maybe, it doesn't sink yet why insurance in Estonia is important but for sure, it's better than waiting to learn it's necessity the hard way. Let's go on a learning journey on what insurance in Estonia means for you.
In Estonia, insurance is a significant financial tool.  It makes people have few worries as they know they will get financial assistance after an accident or disaster in helping them recover faster.  Everyone needs financial freedom at some point in life, and saving is not enough to get financial freedom.  Therefore, insurance is important as it enhances financial security, and there is a transfer of risk.
Health Insurance Estonia
Everyone in Estonia needs valid health insurance every time from Estonian Health Insurance Fund or private service provider.  Even with the EHIF, health care in the nation is not completely free as one has to pay for some services or treatment.  The people entitled to EHIF in Estonia:
Employees with at least one month contract
Employees with the employment contract
Members of controlling body and directing body of a legal person
Service or employment fees in the Law of Obligations Act contract
When is one eligible for national health insurance?
A person working and paying the needed social security contributions
A non-working spouse of a public servant or diplomat
Under 19 years of age, whether their parents are working or not
Pregnant
Curator of a disabled individual
Member of the board of a legal entity management
A dependant spouse as well as three children up to 16 years
Payer of a business income tax
Member of controlling or management bodies of persons receiving remuneration or service fees and legal entities
Registered in the Estonian Unemployment Insurance Fund as unemployed individual
A dependant spouse who is over 58 years old
Sole proprietors as well as their spouses
Unemployment Insurance
There are three kinds of labour market benefits in Estonia: grant, accommodation and commuting allowance, and unemployment allowance.  The unemployment insurance is paid to benefit the employees when unemployed.  One can claim the insurance benefits in the following conditions:
Expiry of fixed-term employment contract
When the company has wound up
Unemployed involuntarily
The employer cancels your contract because of long term work incapacity
Termination of employment contract because of the probationary period
Apart from the above conditions, in getting the benefits, the following should be fulfilled:
Registered as unemployed
submit unemployment insurance benefit application
Has made contributions at least 12 months before registering as unemployed
Left the job involuntarily
Car Insurance
Like Denmark, the Czech Republic, and other European nations, Motor Third Party Liability Insurance (MTPL) is mandatory.  The insurance covers the damages caused to other individuals as well as their property by your vehicle.  The insurance is mainly valid in yards, parking lots, roads, and anywhere there is the usage of normal traffic.
Apart from the third party insurance, Estonia car owners may also take comprehensive and full comprehensive insurance.  The comprehensive car insurance indemnifies traffic accidents, natural disasters, vandalism, fire, and theft.  Also, it includes roadside assistance that assists in case of unexpected events.  The fully comprehensive insurance covers everything in third party and comprehensive insurance.
Home Insurance
A home that is cherished has to be insured.  The benefit of having home insurance is that the house or flat will be restored when there is an accident.  Also, personal belongings in the house, including technical equipment and furniture get protection.  Apart from the two, one can benefit from unintentional damage caused to the third parties.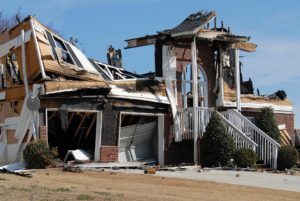 Accompanying property is also be insured in Estonia and entire Europe.  The accompanying property includes a bicycle, camera, and computer.  In case water enters the house, one can be compensated for damage to home property and interior decoration.  Thus, the insurance is significant as it gives the home a sense of security.
Life Insurance
Life does not last forever, which means people have to deal with the question of how their families will survive in case of their demise.  Death usually puts the family members who are left behind in a jeopardy financial situation.  Thus, by taking life insurance, the family is safe.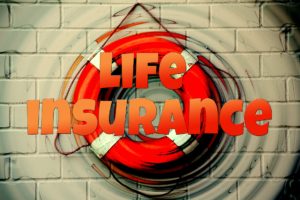 Life insurance helps in taking out the left family members in financial problems.  Besides, the statutory benefits are usually not enough, and that is why it is important to supplement them with life insurance.  Also, the insurance may cover the insurer if they become unable to work.
Travel Insurance
Travel insurance is important when one wants to travel in Europe or even outside.  One can get travel failure insurance, luggage insurance, and medical insurance on all the trips through the insurance.  The insurance protects the traveller from incurring additional costs because of delays, cancellations, and interruptions.
Travel insurance can protect one in case a very important family member is ill or dead and one needs to cancel the trip.  In cases where luggage gets lost, one may get compensation.  The insurance also indemnifies one's property from theft, additional travel expenses, and damage.
Pet Insurance
In Estonia, pet insurance starts at 7 € monthly.  Pet insurance covers a pet against loss, theft, and death.  Also, when one takes pet liability insurance, it covers the damages caused to other individuals by the pet.  For instance, when a dog injures the neighbour's dog, the insurance cover package does depend on the animal's breed.
Legal Protection Insurance
In Estonia, legal protection insurance protects an individual as well as a family against the effect of an unexpected legal challenge in life.  It covers costs related to unforeseen legal matters, including lawyer expenses and legal fees.  The costs are covered irrespective of the party that reported the case.
Family or personal liability insurance
The Family or personal liability insurance indemnifies property damage, and personal injury caused unlawfully to a third party.  The insurance is valid in Estonia, and it also covers the damage caused by children who are under 18 years old and pets.
Popular insurance companies in Estonia
Estonian Insurance Association
Estonian Health Insurance
IIZI kindlustusmaakler AS –
Profit Software
AXA
If
SE Sampo Life Insurance Baltic
Seesam Insurance Company
Kindlustuse ABC
Vagner Kindlustusmaakler AS