Bîmeya li Hollandayê nayê vê wateyê ku hebûna li welêt ne ewle ye, ji wê dûr e. Ew bi hêsanî tê vê wateyê ku serdanek an niştecîhek têra xwe eleqedar dike ku xwe an milkê xwe li hember xetereyên gengaz biparêze. Jiyan bi xwe xeternak e ku ev rastiyek e ku nekare tenê ji holê rabe ji ber ku kesek vê dawiyê li Hollanda bi cih bûye.
Hollanda di nexşeya gerdûnî de bi tu awayî welatekî din ê gelemperî nîne, na. Taybetmendiya wê heye ku bi gotina "Xwedê dinya afirand lê Hollanda Hollanda afirand ". Ev gotina navdar di derbarê Hollandayê de gelek mezinahiyê çêdike ku dibe ku nerînek derewîn bide ku Hollandî her gav di bin kontrola her xetereyê de ne. Bibore, rîsk dê di dema mayîna we ya li Hollandayê de bi rengekî herî neçaverêkirî riya xwe bibîne, ku hewcedariyek bîmeyek pêbawer hewce dike.
Ji ber vê yekê hûn bê guman pêdivî ye ku hûn li Hollanda vegirtinek bîmeyê bidin
Bifikirin ku hebûna li Holandayê ewlekariya kesek bi nav û deng garantî dike, dê bêaqil be ji ber ku di her kêliyê de şikestinek gerîdeyê dikare çêbibe ku we di nav nivînan de bihêle an ger bextewar be, ji bo jiyanê kursiyek bi teker heye. Dîsa çêtir, agirê zorê dikare cîhên karsaziya we hilweşîne û deynên bêserûber li dû xwe bihêle û debara jiyana we winda bike. Ev rastiyên jiyanê ne ku li ku derê ne naguherin. Dibe ku îhtîmala metirsiyên ku li Holandayê diqewimin ne bi qasî cîhek din be ji ber mekanîzmayên rêveberiya xeterê ya bihêz lê ew hîn jî xuya dikin.
Di nav Hollandiyan de, pargîdaniyên bîmeyê yên li welêt ew in ku gava ku xetereyek çêdibe biçin cem hevjînê pêbawer û lênêr. Bi gelemperî, mirovên li Hollandayê bi celebên cihêreng ên wekî SUV-yên biha, xaniyên baş, zeviyên geş û karsaziyê û hwd xwedan dewlemendî ne. Di bûyerek xetereyek de, windabûna darayî dê pir mezin be. Tewra kesên nûhatî sedemek heye ku sîgortayek bistînin ji ber ku gava ku ew têkevin Hollandayê û serê xwe li ser kar bikin, dê dewlemendî werin lê divê ew di bin siyasetek rast de bêne ewle kirin.
Bîmeya Tenduristiyê Hollanda
Hollanda yek ji wan neteweyên xwedî lênihêrîna tenduristî ya hêja û gerdûnî ye. Her kesê ku li Hollandayê dijî, mecbûr e ku bîmeya tenduristiyê ya standard bistîne. Ew dermanên bi reçete, dermankirina nexweşxaneyê, û şêwirmendiya bijîjkek gelemperî vedigire.
Berevajî neteweyên din ên Ewropî yên wekî Danîmarka û Swêd, hukûmeta Hollandî berpirsiyarê pergala lênihêrîna tenduristî ya bi kalîte û gihîştî ye lê ne rêveberî ye. Ew planên tenduristiyê yên taybet û her weha şert û mercên civakî tevdigere. Bac lênihêrîna tenduristiyê ya Hollandayê fînanse dike.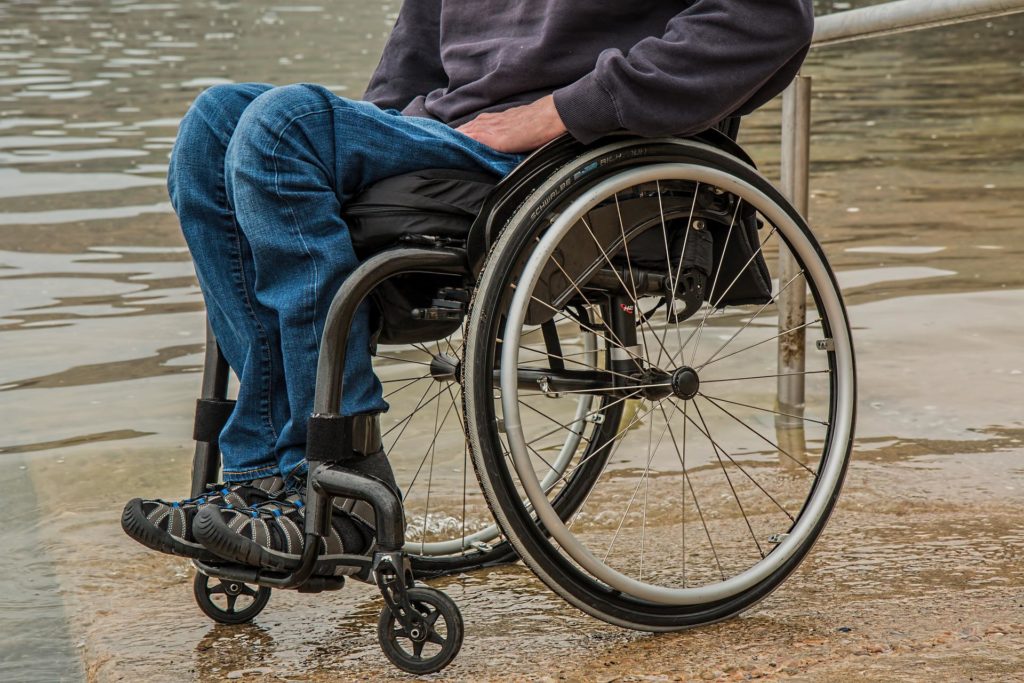 Du sîgorteya tenduristiyê ya sereke ya Hollandayê lêçûnên prîman (mimûna mehane) û eigen risico (rîska xwe) vedihewîne. Pîvana mehane her meh ji hesabê bankê tê derxistin. Ji hêla din ve, mîqdara rîska xwe ya ku meriv ji berîka xwe dide. Berî ku bîmeya tenduristiyê yên mayî bigire, hin derman û dermanan vedigire. Mînakî, di sala 2022-an de, 385 euro lêçû.
Li Hollandayê du celeb sîgorte hene. Ew sîgorta bingehîn a mecbûrî (basisverzekering) û bîmeya zêde ya Bijarî (aanvullende verzekering) di nav wan de ne. Ji bo bîmeya bingehîn, meriv dora 100 euro dide. Sîgorte vedigire:
Randevuya doktoran
Lênêrîna dayikbûnê
Lênêrîna diranan ji bo zarokên di bin 18 salî de
Testa xwînê
Reçeteya derman
Lênêrîna diranan ya bisînor ji bo mezinên ji 18 salî mezintir.
Hemşîre li cîh
Lênêrîna pîr
Bîmeya bêkariyê
Ger hûn li Holandayê bêkar bibin, li gorî Qanûna Bîmeya Bêkariyê mafê mirov heye ku hin feydeyan werbigire. Lêbelê, hin şert hene ku divê bêne bicîh kirin. Di nav wan de hene:
Li dijî karî sîgorte kirin
Ji ber tiştekî ku ne sûcê we ye, bêkar bibin
Ji bo xebatê li bazara kedê ya Hollandayê peyda dibe
Berî ku bêkar be di 36 hefteyên borî de herî kêm 26 hefte xebitî
Divê bi şandina serîlêdanên xebatê yên têr xwe ji mayîn an bêkarbûnê dûr bixin
Herî kêm 5 demjimêrên heftane û her weha mûçeyên girêdayî hene
Mafê yekî heye ku di du mehên pêşîn de %75 û ji bo mehên din jî %70 ê mûçeya paşîn werbigire. Lêbelê, hûn nikarin tezmînata betaliyê bistînin eger hûn:
Di girtîgehê de ne
Ji ber seqetî an nexweşiyê sûd werdigire
Li derveyî Hollandayê dijî
Bi qanûnî li Hollandayê nemîne
Gihîşt temenê teqawidbûna yasayî
Car Insurance
Berî ku li Hollanda bîmeya gerîdeyê bigire, divê pêşî niştecîh be. Di heman demê de, pêdivî ye ku meriv otomobîlek Hollandî û destûrnameyek ajotinê ya derbasdar hebe. Sê celebên sereke yên bîmeya gerîdeyê li Hollandayê berpirsiyariya sêyemîn, berpirsiyariya dirêjkirî, û bîmeya hemî xetereyê vedigire.
Sîgorteya sêyemîn mecbûrî ye. Ew lêçûna zirara aliyên din, di nav de birîndar, zirara mal û wesayîtan, vedigire. Ji bo kesên bi wesayîtek erzan vebijarkek baş e. Di heman demê de, ji bo kesên ku otomobîlek kevn diajo baş e.
Bîmeya berpirsiyariya dirêjkirî partiya sêyemîn, dizî û agir pêk tîne. Digel vê yekê, di hin rewşan de, dibe ku ew zirarên ku ji gerîdeya we re çêbûne veşêre. Hin şert û mercên ku meriv dikare îddîa bike di nav wan de lihevketina bi heywanan, zirara bahozê, agir, hilweşandin û diziyê ye.
Di dawiyê de, hemû-rîsk an allriskverzekering covers hemî zirarên ku gihîştine aliyên sêyemîn û her weha zirara otomobîla we. Lêbelê, hin îstîsna hene. Mînakî, zirara bi mebest. Ev celeb sîgorte ji bo wesayîtek biha an nû pir tê pêşniyar kirin.
Sîgorteya Malê
Girtina bîmeya malê ji bo Hollandiyan rehetiyek e. Cûreyên sereke yên bîmeya xanî bîmeya xanî û bîmeya naveroka malê hene. Sîgorta malê vandalîzmê, rijandina avê, û hewldana dizî an diziyê vedigire. Tiştên din ên ku têne nixumandin bahoz, teqîn, lêdanên birûskê û şewat hene.
Ji hêla din ve, bîmeya naveroka malê tiştên we vedigire. Mîqdara bîme pir bi pargîdaniyê ve girêdayî ye. Sîgorte teqîn, dûman, dûman û agir vedigire . Di heman demê de zirara bahozê, dizî û agir jî vedigire. Di heman demê de ji ber xemsariyê ji bo zirara erdhejê an jî windahiyên din jî ji bo vegirtinê zêde dibe.
Sîgorta Jiyanê
Ma kesek bi we ve girêdayî ye? Ger erê, wê hingê divê hûn dudilî nebin ku bîmeya jiyanê bistînin. Sedem ev e ku hûn derbas bibin, wê hingê bîmeya jiyanê dikare di şûna dahata weya mehane de rolek bilîze. Bi vî awayî ji bo malbatê hêsan e ku jiyana xwe bidomîne û fatûreyên xwe bide.
Sîgorta Rêwîtiyê
Ma hûn dixwazin biçin betlaneyê li hundur an derveyî Hollandayê? Wê hingê baş e ku meriv bîmeya rêwîtiyê bistînin. Bîme mesrefên tibbî û alîkariya acîl jî digre. Wekî din, ew winda, zirar, an diziya bagaj û tiştên kesane vedigire. Tiştên din ên ku ji hêla vê bîmeyê ve girêdayî betalkirin, qezayên kesane û her weha lêçûnên dadrêsî hene.
Bîmeya Pet
Li Hollandayê, berî ku bîmeya heywanan bistînin, pêşî girîng e ku kûçikê xwe qeyd bikin. Qeydkirin li gemeente tê kirin. Di heman demê de, pêdivî ye ku meriv taca kûçikê ya salane li daîreya bacê ya herêmî bide. Bîmeya heywanan ji bo xwediyên heywanên Hollandî ji ber ku ew şansê dide wan ku ji dermanên cûrbecûr ji bo heywanên birîndar an nexweş hilbijêrin. Ew hemî bi vebijarka bijîjkî ya kesek ve girêdayî ye.
Xwedîbûna bîmeya heywanan tê vê wateyê ku we fersendek heye ku hûn veterînerê xwe hilbijêrin. Di heman demê de, li ser nijadê cûdahî tune. Heya radeyekê, girtina bîmeya heywanan aramiya hişê peyda dike. Sedem ew e ku hûn ne hewce ne ku gava heywanê heywanê nexweş bikeve xeman. Wekî din, malbat neçar e ku dravê xweya acîl xerc bike.
Sîgorteya Hiqûqî
Li Hollanda, bîmeya dadrêsî lêçûnên qanûnî yên parêzeran digire. Wekî din, ew karûbarên qanûnî yên din vedigire. Mînakî, nakokiyên xanî, nakokiyên xerîdar, û her weha pirsgirêkên kedê. Sîgorteya qanûnî dide mirovan ku ew dikarin li ku derê bigerin heke pirsgirêkek qanûnî çêbibe. Car carinan, dibe ku pirsgirêk çêbibin dema ku drav an teserûfê jî tune be, û li wir bîme tê de ye.
Pargîdaniyên bîmeyê yên populer ên li Hollandayê
Achmea Zorg
Amersfoortse Zorgverzekeringen
Azivo Zorgverzekeraar
CZ
OHRA
OZ Zorgverzekeraar
Interpolis Zorgverzekeringen
Trias Zorgverzekeraar
UMC Zorgverzekeraar
Univé Zorgverzekeraar
Zilveren Kruis Achmea
Zorgverzekeraar Zorg en Zekerheid
Salland verzekeringen
Stad Holland Verzekeraar