The world today undergoes a fast paced information, communication and technology change. Sweden as a country isn't also left behind in getting people properly connected to the internet. Anybody who has been in the country may confirm this. Planning a trip or living in Sweden? Anybody will always double think about how they will possibly continue accessing their social media platforms, attend webinars, join virtual conferences, watch Netflix and communicate with friends or loved ones. As a basic, a first timer in Sweden needs a reassurance that there won't be any interruptions in internet access. Yes, Sweden got your internet needs well covered.
Right from major ports of call to Sweden such as Stockholm Arlanda Airport or The Port of Gothenburg, a quick check on available wireless internet connection tells a story. To have a feel of the great internet access in Sweden, turn on your Wi-Fi on your phone at any place in the country and see the whole list of connections around. It may not be possible to connect without a password but the long list gives an impression of a country that is well connected.
Thinking about internet connection in Sweden
Sweden, just like the rest of Scandinavian countries, plays host to expats from all over the world. People come to Sweden for a thousand and one reasons but mostly studying in Sweden, research, religious purposes, work,  exchange programs, or for leisure.  Whichever of these reasons brings someone to Sweden, one common thing that they all need is an internet connection. Even if a person doesn't need the internet for any professional activities, maybe it could offer a way to connect to singles around Sweden and start off relationship. This is to mean, the internet subscription is a great need.
There are so many things that make it necessary for someone to prioritise having internet access in Sweden. A few examples is when you need to log into net bank, apply for an online loan facility, contact your insurance company, talk to friends and relatives, attend video conferences and many more. 
It doesn't really matter whether the period one plans to be in Sweden is short or long. Either of the cases don't take away the need for a stable internet. The only thing that may change is that short term stays in Sweden require prepaid internet or pay on the go subscription. Post-paid internet subscription in Sweden works well for long term residence in Sweden. Actually, as part of due diligence and knowing your customer obligations, internet service providers in Sweden will seek to know your residence status. It is this residence status supported by all necessary documents that will determine whether they place you on post-paid or prepaid services.
Any immigrant coming to Sweden can't naively try to ignore getting a proper internet connection. Generally, so many services in the country are offered online with a focus on enhancing convenience and efficiency. So, a reliable internet connection at home or on the phone in Sweden is a good way so that you as a resident are not left behind. Online shopping, social media and many more can only be accessed online. It actually saves you a couple of bucks in fare if you were to travel long distances to the bank or other public service providers.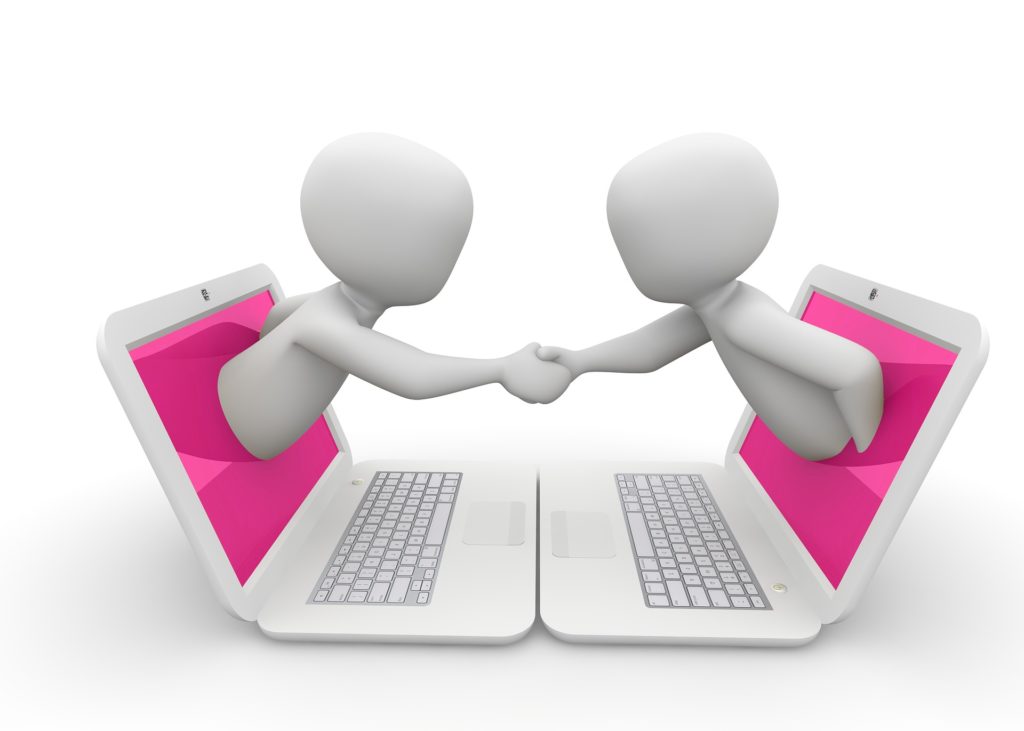 Sweden is among the top countries in internet access and use
There is a high number of Internet users in Sweden. Sweden Falls among the top countries worldwide that has a high population of Internet usage. Sweden has been rated as the fourth highest usage rate in the world. A high percentage of approximately 95% of the population uses the internet in Sweden. The percentage of internet users in Sweden increases every year.
Logically, 95% usage of the internet in Sweden only means one thing; that service providers are on top of their game to satisfy the customers. All a person needs to do is first assess personal needs, identify the matching subscription packages, approach the service provider and sign a contract. There is nothing complicated about internet subscription in Sweden. The liberalised internet market in Sweden has resulted in many providers trying everything to bring more customers to their side.
How to access internet in Sweden
A high percentage of Swedes have access to the internet. In any case, internet connection to the home, apartment or mobile phone is something common in Sweden. Almost everyone you meet along the streets of Sweden or those in the far flung farm villages have an internet connection. To get a post-paid internet connection in Sweden, you need to provide the service provider with the following personal details.
a) Resident permit
b) Proof of address
c) European passport
d) Personal number-this comes from tax agency in Sweden
How fast is Sweden's Internet?
The Internet in Sweden ranks among the top countries in the world. The internet connection in Sweden offers an average download speed of 55.18mbps. They also have a fast movie download speed that takes only 12 minutes and 22 seconds. As an icing on the cake, the internet space in Sweden is open and free with no restrictions on accessibility.
What are the best internet options in Sweden
While you are settling in Sweden, the need to know some of the internet providers from which to choose is key. For instance, the following are some of the internet providers in Sweden.
a. Fibre Internet Providers
Fibre internet providers in Sweden are among the best. The fibre connectivity and speed is high which then makes it a good choice for home needs. This may save your time when downloading.
b. Com Hem Broadband Internet provider
From the start, it's good to appreciate that CamHem is a Swedish brand of Tele2 AB. Comhen is the most widespread internet provider in Sweden. It supplies landlines, telephones and television which are essential for communications. You may also get news of what is happening countrywide or worldwide from the television.
The list of specific internet providers in Sweden
The internet service providers in Sweden offer various categories of products. They basically fall under ADSL, VDSL, Fibre and All in one packages. The specific providers you can contact in Sweden include;
Telenor
Telia
Tele2
Ownit
Boxer
Tre
Hallon
Bahnhof
Cost of internet and Consumer protections in Sweden
The cost that one incurs for the internet in Sweden is largely pegged on the individual needs. Basically the first thing is to consider what internet needs you have; whether it's for all your needs or only partly. Based on this clarification, the service provider will carefully make a subscription plan that more or less meets your needs.
In most cases, the various internet services have been grouped into packages and listed in a catalogue. The catalogue is always available online or in physical copy when you visit the chosen provider. Dealing with packages in most cases comes with voice call options, data and SMS. A Comprehensive package given by a single service provider makes it possible for subscribers to consolidate their needs.
Consumers in Sweden get very clear protective rights. If you have signed a contract for a broadband or a mobile product and you feel like you are not happy with the service. Swedish provides a warrant of 14 days. During that period of time, you may cancel the service. Each internet provider has their own terms and conditions and the warrant period.