We live in a day and age where browsing, chatting, TikToking, YouTubing, News feed and such digital savvy terminology have become so common. Right from generation Z to the current Gen Alpha, technology and internet services mean a lot. Mark you, this wave of technology has also sucked in the older people and it's become a common thing to spend more time online in every free time than talking freely with colleagues, friends, or family. When in Slovenia, you'll obviously experience the need to go online, live stream or just check news feeds or find directions around the major cities such as Ljubljana, Maribor or Kranj.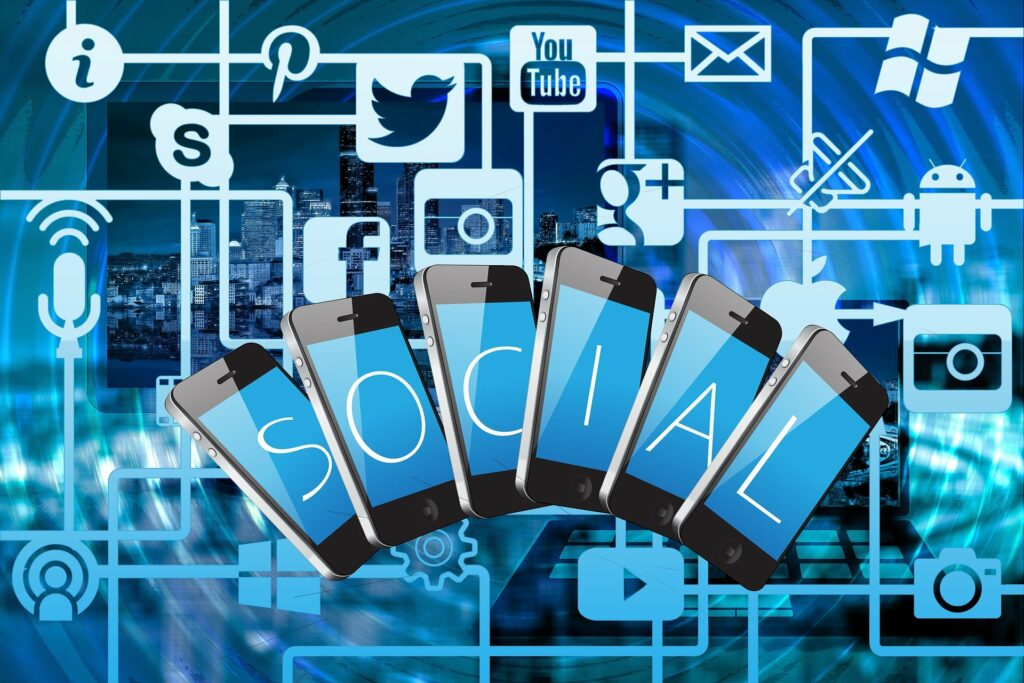 Most definitely, anyone starting life in Slovenia or just on a visit will also need to reach out and hear from people back at home. Making international voice calls or SMS using mobile subscriptions from your home country may be too expensive. Most people would rather depend on the internet and use social media options to connect home.
Slovenia as a destination for tourists and expats
Slovenia may not stand out for so many as a destination to live in but those who know the exciting attractions of the country won't stop going even if for leisure. With a population of just slightly over two million, Slovenia prides itself on exciting natural scenery and a rich history owing to its history as part of Yugoslavia before its split. For those single ones interested in venturing out to explore love with the cute Slovanian damsels or well built guys there, Slovenia will never disappoint. 
On your itinerary and travel checklist to Slovenia, you probably have packed the right clothing, stuffed your credit card in the purse. Likely, all the other necessary documents depending on immigration requirements for travelers from your country have been sorted. The last important thing to think about is how to communicate and remain updated on everything. 
Something common about people visiting or moving to live in a new destination is a rush to know as many details about that place as possible. The easiest and hassle free way to really find important information for expats or visitors in Slovenia is searching online. Also, one can easily turn to social media platforms such as Facebook, Twitter or Instagram to get whatever other previous expats think about the country. All these and many more require you to at all times have reliable and affordable internet.
Internet services in Slovenia guides you around the country
Assuming you're the kind of person who has come to Slovenia only for a short time, planning with such short periods is of essence. Ordinarily, the internet will help you find some of the amazing places to visit once you arrive in the country.
Actually, smartphones with data or internet connection will make your life easy navigating throughout the old town. It also helps you to identify the beautiful lakes, caves and mountains across the country as well as probably share such scenic views with friends on social media.
Some newcomers to Slovenia often get overcome by the temptation to try data roaming using their mobile phones from abroad. Yes, this is a possibility but then the biggest question would be about the charges involved. Honestly, it would cost both arms and legs to keep roaming using subscription services from abroad.
To start off as a new arrival in Slovenia; whether on a short visit or a longer stary, you have to start by purchasing a Sim Card in Slovenia. You then proceed to identify suitable internet or data subscriptions on offer by the various internet service providers. The next thing would be to happily ever after enjoy uninterrupted 24/7 internet connection. You'll without a doubt enjoy the high speed and stable 4G/5G network in Slovenia.
2022 guide to buying a sim card in Slovenia
For those using their smartphones, tablets and laptops with sim card slots, buying a sim card would perfectly work to give access to internet services. Through the purchased sim card in Slovenia, you can also buy internet data and keep browsing or accessing your online accounts undisturbed. 
For people having plans to stay in Slovenia only for a short period, only prepaid sim cards can be bought. Without the residence documents in Slovenia, it becomes difficult for any telecommunication company to enter into a contract with you as a subscriber. A short stay visa in Slovenia for example gives one only up to 90 days stay which can't be long enough to sign an internet contract. Prepaid sim cards require you to recharge before using the internet, SMS or voice call.
In case your stay in Slovenia will be on a residence permit that goes beyond the 90 days and with the correct residence documents, a post-paid sim card becomes ideal. The postpaid sim card allows you to use the services subscribed for and make payments at agreed periods of time. This time may be every end of month, quarterly or semi-annually.
Something amazing about prepaid sim cards in Slovenia is that customers; local or foreign don't need to show any documents when buying them. On the other hand, postpaid sim cards need the customer signs a contract and present residence and identification documents.
E-sim cards for internet services in Slovenia
Wonderlusters never get satisfied with exploring new destinations but then the challenge becomes the need to keep buying local sim cards every time. E sim cards have come as a life saver and also provides an option for those eyeing a visit to Slovenia.
Maybe you're wondering what the crazy and fancy e-sim cards are all about. Maybe avid travelers have already found it amusing to be able to enjoy the electronic sim cards which typically allows users to activate a cellular plan from your current carrier without using a physical SIM. That's a genius and excellent breakthrough for you who may be thinking of visiting the next destination after a stay in Slovenia.
The internet data available in Slovenia ranges from 1GB data for 7 days at only 5 dollars to 10 GB data for 30 days at slightly over 20 dollars. A visitor can always check out and choose a data plan that matches their own needs and budget.
Buy prepaid data sim card in Slovenia
Prepaid data sim cards are common with short stay visitors to Slovenia. Currently, four major networks operate in Slovenia and provide locals and new arrivals with mobile phone packages of preference without discrimination. The operators to check out for include A1 Slovenia, Telemach,  Telekom Slovenije and T-2. 
Internet Roaming stress free in Slovenia with a EU subscribed sim card
In case you come from any of the countries in the larger EU, no need to worry about what to do with your internet needs. As of June 2007, new international roaming rules came to force and allow holders of EU sim cards to roam at the same rates outside the home country but within the EU.
Slovenian providers have partly adopted the new rules, but have excluded some data offers and foreigners. Check out what applies to your case about internet roaming in Slovenia. .
Final take
Slovenia comes across as a silent country where not so many internationals may rush to stay in. But those who have properly researched about the country well come trooping if only to soothe their spirits with the exciting attractions and charming people.
Even as one savors the great things and culture of Slovenia, remaining connected to the internet at all times becomes a priority. So, just check around for perfect deals that match your pocket size and boom! online you go.