When thinking about relocating to the Netherlands, your number one priority should be finding a home. Because where will you live after landing? However, it may not be that easy to find a place to live in the Netherlands, more so in Amsterdam. The reason is that rental properties are in high demand in this country. If you are working on a budget, it may prove a challenge to find a house in the Netherlands.
Amsterdam stands out as the most expensive place to find a house in the Netherlands. The Hague follows closely with its slightly reasonably priced. Basically, rents in the Netherlands are not cheap. That is something you should be aware of before you land in the country.
Furthermore, the real estate market in the Netherlands is thriving. You will have to make quick decisions on whether to sign a contract or not. Apart from that, it would be wise to have all the necessary documents during your house-hunting process.
What to know about renting in the Netherlands
The rental market differs from one country to another. This is the same with the Netherlands which is why you need to research earlier about the rental market. This helps you know how much the process of renting will cost you and eventually budget for it.
Rental laws and rights in the Netherlands support the tenant most of the time. The rights of every tenant are looked after and are legally protected. A landlord has no right to evict an existing tenant abruptly.
Anytime you feel that your landlord is not giving you fair treatment, you can raise the issue. All you have to do is make a formal complaint with the Rent Tribunal (Huurcommissie). Although this will cost you, in the end, you will not receive unfair treatment again.
Buying or renting in the Netherlands
When you are planning to move to the Netherlands, you can decide whether to opt for buying or renting. Renting comes with many benefits the first being protection as a tenant. Also, if you are on a low income, you get a rent allowance.
On the other hand, think about having a place that you can call home. How wonderful that would be! Buying a house is always the best option but if you can afford it. However, it is not cheap to buy a house in the Netherlands. Not to mention the additional costs that come with it.
Renting in the Netherlands remains common because that is what many people can afford. In the end, owning a home is what makes financial sense. You will also notice that mortgage costs are usually lower than rent. This is concerning the fact that rental prices go up each year.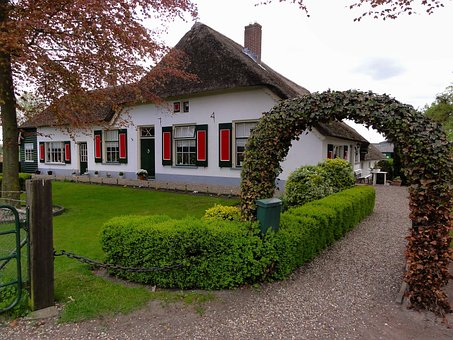 Buying a house in the Netherlands
The Netherlands has its procedures regarding property purchases. The rules may be different from other countries. Needless to say, purchasing a house requires careful consideration. You need to arm yourself with all information regarding this matter.
The process of buying a house is complex. It doesn't matter whether you are a foreigner, a first-time buyer, or a citizen. That is why it is wise to have a knowledgeable adviser to guide you every step of the way.
What to bear in mind when buying property in the Netherlands
Though purchasing property in the Netherlands is a complicated process, it doesn't have to be a stressful experience. The best part is, the Netherlands holds no restrictions on foreigners from buying a house. Here is what to bear in mind during the whole process.
Budget
How much are you willing to spend to purchase a house in the Netherlands? This is what will guide you. The Netherlands offers mortgage options just like in Austria as such it is imperative to know the maximum mortgage and the monthly costs. There may be specific rules for expats, so check on that.
Finding a financial adviser may be the best option. That way you will get a realistic price range for the house you want. Eventually, you get the house you want within your budget.
Finding the right home
What kind of home are you looking for? Figure out exactly what you need. The house you want will guide you to the areas to look for that house. Do your research to search preferences. When you find a house in Netherlands, ensure that it has all that you need before making any deposits.
Moreover, you can also look for new properties in the area you want. If the house matches your taste, well and good. Go ahead with making payments.
Real estate agent
It would be best to buy a house in the Netherlands with the help of a real estate agent. Remember, these agents have a lot of information about all the properties in a certain area. Your job will be much easier once you work with a realtor.
In addition, a real estate agent will play a crucial role in representing you during the house-buying process. You can also get a good price for your house thanks to the agent's negotiation prowess.
Preliminary contract/purchase agreement
Once you are through with house hunting and finally settled on the house you want, next is the purchase agreement. This document is prepared by a lawyer for signing by you, the buyer, and the seller. Once the papers are in order, you will receive the keys to your brand-new home. Though the process is vigorous, it is achievable.